Note: There is currently a known issue preventing account linking from working as expected. If you need assistance with your account, submit a request here.

With the v0.14 release of Magic Spellslingers, we've added the ability to choose different login methods. Now you can use your Wizards Account to sign in. We have started rolling out the PC version in Steam Early Access, and linking your account will be vital to accessing the same account on a desktop or a mobile device. This process can be a little daunting, so hopefully this guide will put your mind at ease.
New to Spellslingers?
If this is the very first time you've ever played Magic Spellslingers and you want to play on more than one platform, you should choose "Sign in with Wizards". This way, you won't even have to worry about linking accounts (but you still can if you really want to).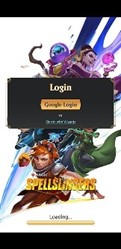 How to Link your account
From the Options menu, choose Account.
If this is the very first time you've ever played, you'll have to complete the tutorial before you can access the Account menu.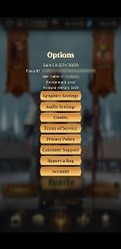 Choose the account you want to add.
One account should already be signed in. Now you just need to sign in to the other one too.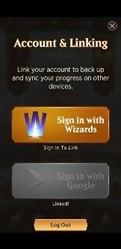 Uh-oh, a conflict!
If you have two sets of progress, you're going to be asked to pick one to keep. The other one will be discarded.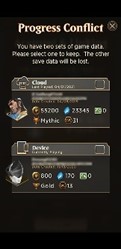 IMPORTANT! If you are concerned about the discarded account, STOP HERE. Take a screenshot and contact support through the Spellslingers support site.
Choose the progress to keep.
Make your selection. (If you're not sure, you can toggle between the two or back out.) When you've made your final choice, hit Submit.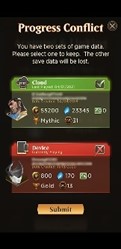 Confirm your selection.
After you hit Submit the first time, you'll be asked to confirm that selection. (If you're still not sure, you can still back out or use the Support link to get help.)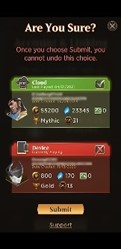 IMPORTANT! If you chose your Cloud save (the top one), there's a known issue that requires you to force quit the app and relaunch it to complete the linking. You might be asked to sign in again; both accounts are connected to the progress you chose, so either will sign you in.
Login on your secondary device with your Wizards Account.
You're all set. The progress you selected to keep is now a part of your Wizards Account and can be accessed anywhere by signing in.