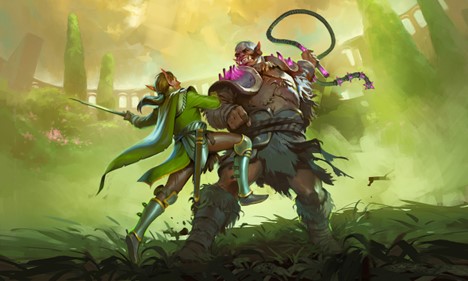 Grudge Match by Arash Radkia
Greetings Spellslingers! Did you know that you could duel via code? This is a flexible way to find specific matches outside of your Team and League play. You can create your own codes and use them to match with anyone else in the game if they enter the same code.
How To
To get started, click on the Options menu!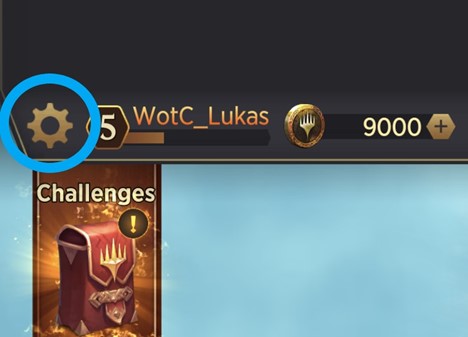 From there, select "Duel Via Code" which brings up a new window.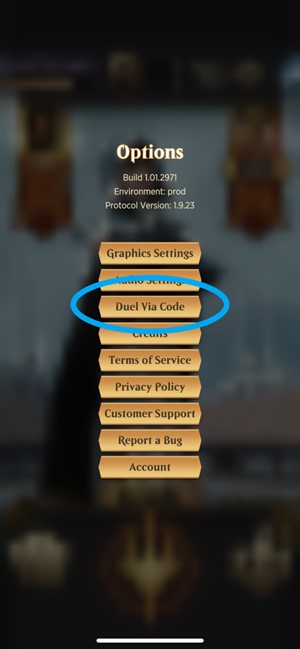 Within that window, you can type in any code you want! Once you're ready, click "Duel!" and you will enter a special queue that will match you with anyone else who has also typed the exact same code. Capitalization matters, so "PLAY" is different from "Play" which is different from "play."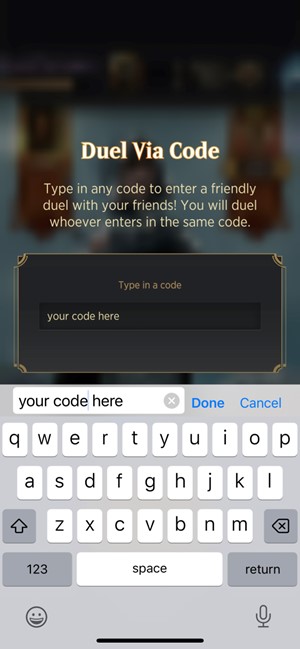 Keeping It "casual"
When you duel via code, your ranking on the ladder does not increase or decrease but you still make progress toward challenges. This makes it a perfect tool for when you want to try out new decks or play ones that are off-meta.
The community has come up with a common word to allow users to find games outside of the ranked ladder: casual (all lowercase). Use this code to kick back, relax, and match with others who are looking to just play for fun!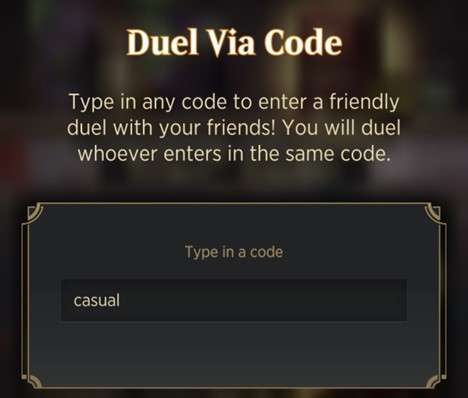 Play Your Way
Duel via Code is a powerful tool that allows you to play Spellslingers the way you want to. Here are some other ways you can use this feature:
Battle friends who are on other teams
Set up tournaments and use the code to find matches
Come up with other custom formats (you could promote a "highlander" code, for example, for players who want to only play with 1 copy of each card)
We hope you enjoy this feature, and until next time, keep on slinging!