by John Penick, Game Designer, Wizards of the Coast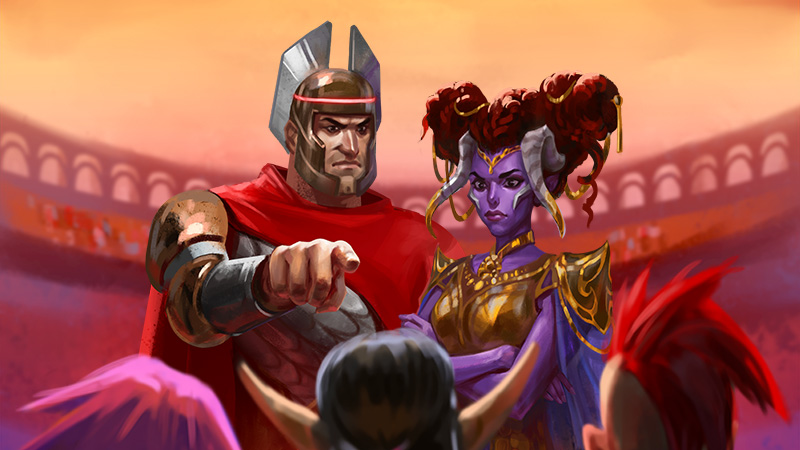 Pick Teams by Anilia Larmina (Room 8)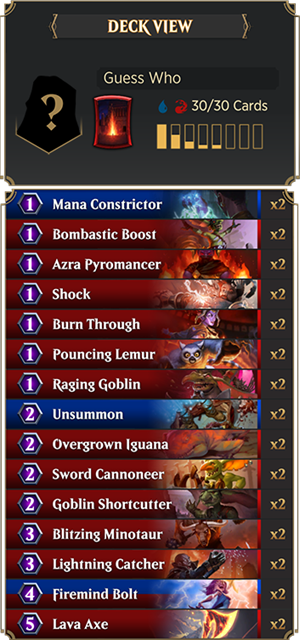 Does this look more like a Chandra deck or a Ral deck? Do you think it matters? How did you arrive at your answers? Keep your answers in the back of your mind, and we'll revisit this at the end!
Narrators
Continuing the deckbuilding-as-storytelling metaphor from this previous deckbuilding article, some Spellslingers lend themselves more to telling certain kinds of stories. Perhaps the most important deck-building choice you will make is which Spellslinger you choose to be your story's "narrator." A narrator can make or break a story; when listening to an audiobook, for example, a good narrator can bring you closer to the story. A bad one…well, you might not even finish. The importance of choosing the right narrator is at least two-fold, possibly more (but much like the number of times you can fold a piece of paper in half, probably no more than seven-fold).
1. Spellslinger Special Abilities
Your Spellslinger's special ability is going to be available as a consideration in every game you play. Because those special abilities are the most naturally integrated part of a Spellslinger's gameplan – moreso than any card in your deck – they are a good anchor to build the rest of your deck around. The incentives created by a Spellslinger's special ability do a lot to inform how to build the best deck for that particular character.
For example, Chandra's Torch is going to happen every game regardless of the cards she plays. That early damage is very appealing to an aggressive deck that is looking to win the game quickly before opponents can mount an adequate defense. If a player chose to play a control Chandra deck that was less interested in and less able to take advantage of the free early damage, that player would be giving up a lot of the impact of Torch.
2. Signature Cards
Each Spellslinger also comes with cards that only they can include in a deck. These cards play into the incentives provided by the Spellslinger's special.
For example, Chandra's signature cards all tie in to the damage theme that Torch introduces. Either they can deal damage directly to your opponent (Fire Elemental and Flame Shot) or they give you access to more damaging effects (Chandra's Firecrafter).
Not only do signature cards help reinforce a Spellslinger's theme, they also tend to be strong cards in their own right (as I'm sure anyone who has lost multiple creatures to a Flame Shot can attest). Similar to each character's special, signature cards tend to offer a lot of power that would be unavailable to any other 'slinger's deck.
Who Izzet?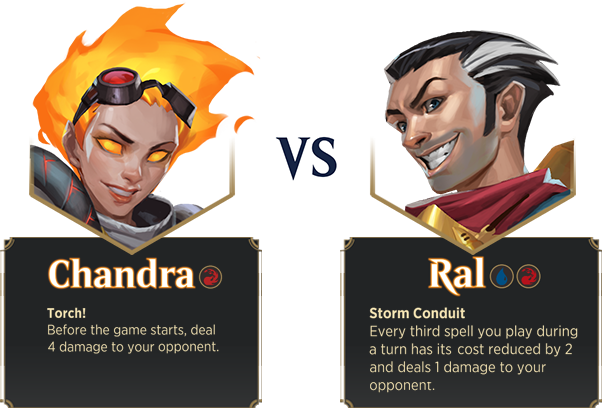 Which Spellslinger did you think the deck at the beginning of the article was more likely to belong to: Chandra or Ral? Let's break it down!
The deck looks to be focused on playing low-cost creatures and spells to attack opponents early and has direct damage such as Lava Axe to finish the game with if your creatures are unable to.
Chandra directs you to fast-paced, in-your-face aggression. On the other hand, Ral points you toward spamming spells. This list just does not have the spell density you want when looking to power up Storm Conduit and his signature cards.
Meanwhile, Chandra's special ability, Torch, makes it easier to finish opponents off before they can stabilize. It is very close to getting a free Lava Axe at the beginning of the game! I'd slot in some signature cards, but the deck as is would be a good complement to what Torch is already doing.
In conclusion, the clear choice is Chandra!
The End…but Just the Beginning
The unique qualities of each Spellslinger gives you a direction when deckbuilding. Using that "narrator" to help build your deck's "story" is a great place to start. Sometimes you want to tell a short, action-packed story with Chandra, but other times you may want to tell a not-so-nice bedtime story with Ashiok.
Whichever way you decide to go, I hope to see you and your awesome new decks in the arena, Spellslinger!