by Lukas Litzsinger, Lead Designer, Wizards of the Coast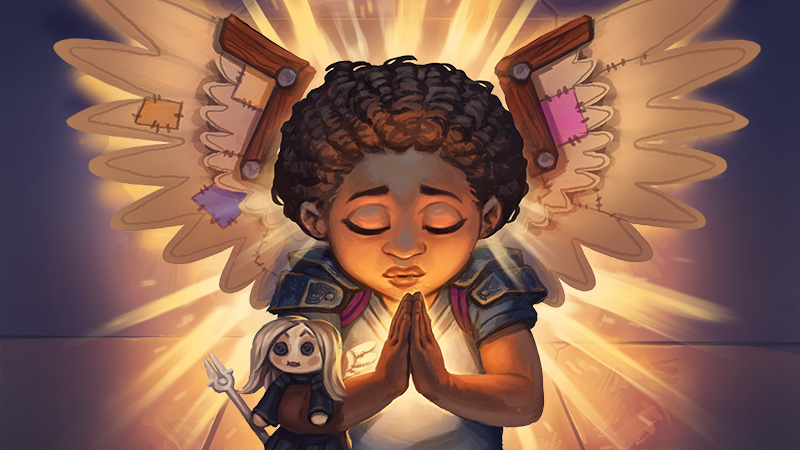 Desperate Prayer by David Kegg
Hey there Spellslingers! Some days things just don't seem to go your way. You run out of coffee creamer, your car gets a flat on the way to work, and then your kid comes down with a cold. To top it all off, you finally get a moment to relax and your opponent top decks a Lava Axe to prevent you from getting to Mythic. Those are the days where it feels like you could use a little extra help from a higher power. And while we may not be able to help you with all of your issues, we can do something about the last one. Enter the miracle mechanic, coming out later this week in Helvault Unsealed!
Miracles Abound
Miracle is an effect that resolves when you draw the card. You don't have to pay any mana for it, you don't have to do anything. You just thank your lucky stars and let a card like Suppress save you from that impending Lava Axe.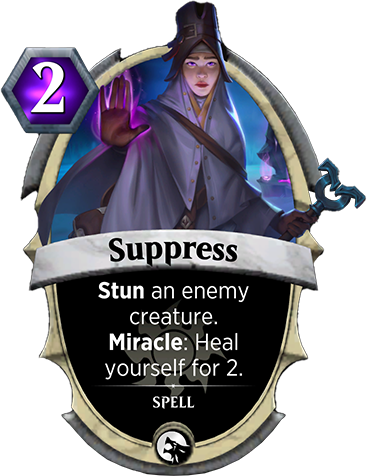 Helvault Unsealed includes two cycles of miracle cards that cut across all five colors: one of them is at common, and the other is at epic. The epic effects are generally more powerful than the common ones, as seen here on Captain of the Gaurd.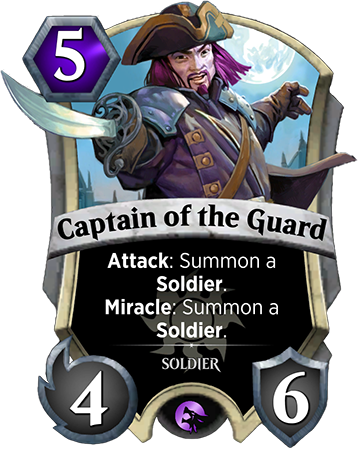 A History of Miracles
When we first started working on Innistrad, miracle was on a short list of mechanics we were interested in introducing to the game based on its Magic: The Gathering counterpart. It's thematic, exciting, and changes the way you sequence your turn. In Magic, miracle cards become cheaper the turn that you draw them. But there's still no guarantee that you will play the card, or want to. Not using a miracle feels bad, so we felt that we could expand the definition of miracle to include other effects and make it so that they always resolve immediately when drawn. This retains their charm and also introduces some positive variance into the game. But we decided to nod back to the original mechanic with the black common miracle card, Wrong Turn: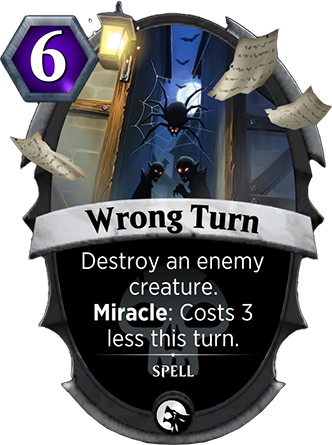 The Fine Print
Calling upon a higher power is not without risk. In order to prevent miracle cards from being too strong, there are a few scenarios where your prayers are going to be denied. Miracles do not resolve when you add the card to hand through the ability on another card, or from a zone other than your hand. You have to draw the card, which means you have to (usually) put the card into your deck in the first place. Also, it doesn't resolve if it is in your opening hand. So if you see a miracle card, mulligan it away and hope that you don't draw another one!
See you in the arena Spellslingers!