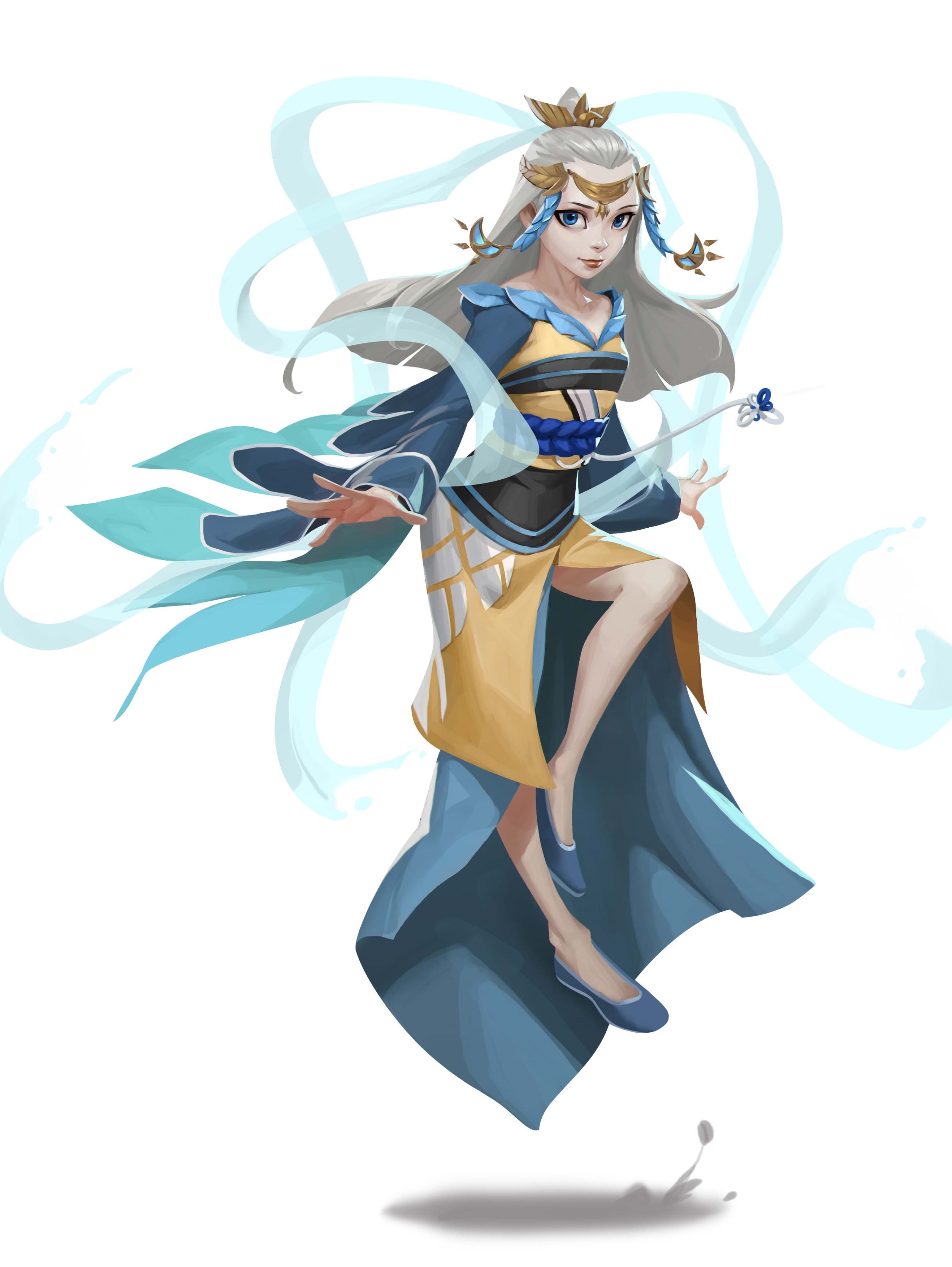 Let's give a big welcome to our newest Spellslinger, Mu Yanling! This kind-hearted sorcerer has mastered the magic of the skies, and learned to fly so that she may never be threatened by the dangers of the sea or earth again. While she cares for creatures big and small, she's not afraid to fight to protect the good in this world.
Step Into the Arena
In the arena, this blue Spellslinger can splash cards of any color into her deck just like Jace. But what sort of creatures would she want to splash? Well, let's look at her aura: Tempest's Insight.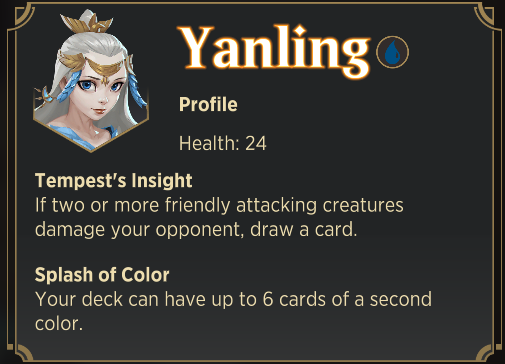 Yanling gets rewarded for damaging her opponent with 2 attacking creatures. This means creatures that can guarantee damage, like with sneak or flying, are perfect for her deck. Also, note that the damage doesn't have to be dealt by combat; cards like Dragon Hatchling, that deal damage on attack, also work, regardless of whether or not they hit the opponent!
Another option is go wide and try to swarm your opponent with small creatures. If you have more attackers than your opponent has blockers, then it doesn't matter whether or not your creatures have evasion. You'll still be able to damage them and draw that extra card!
Signature Moves
No matter what approach you employ to dealing damage, you'll find Yanling's Sparrow provides help that seems disproportional to its small body. This bird comes into play with a copy of itself, giving you all of the firepower needed to trigger Tempest's Insight in one package. Birds of a feather flock together!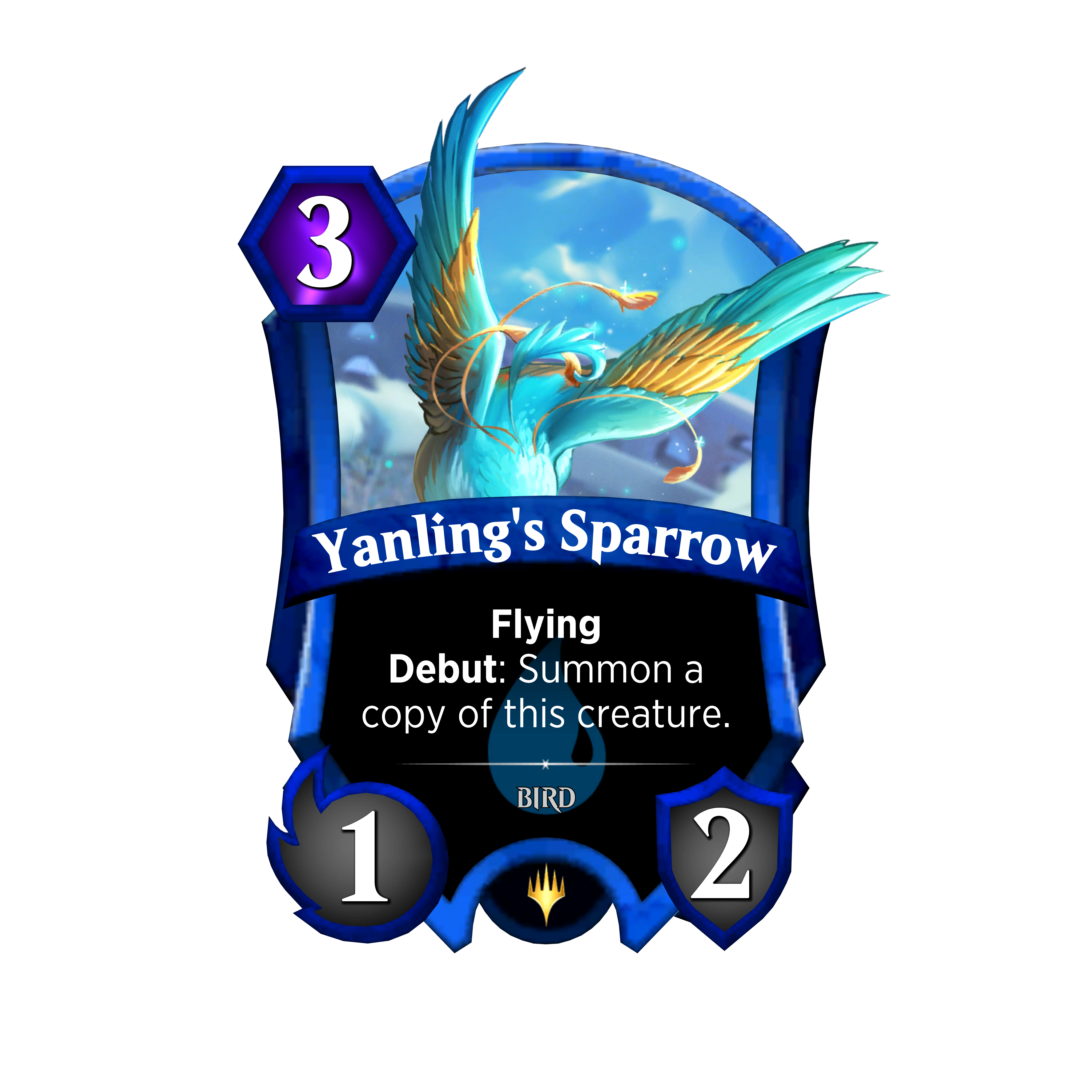 But that's not the only flying creature in her kit. At 5 mana, the mighty River Dragon can also aid in triggering her aura and provides all friendly creatures with a buff that can quickly bring the game to its conclusion.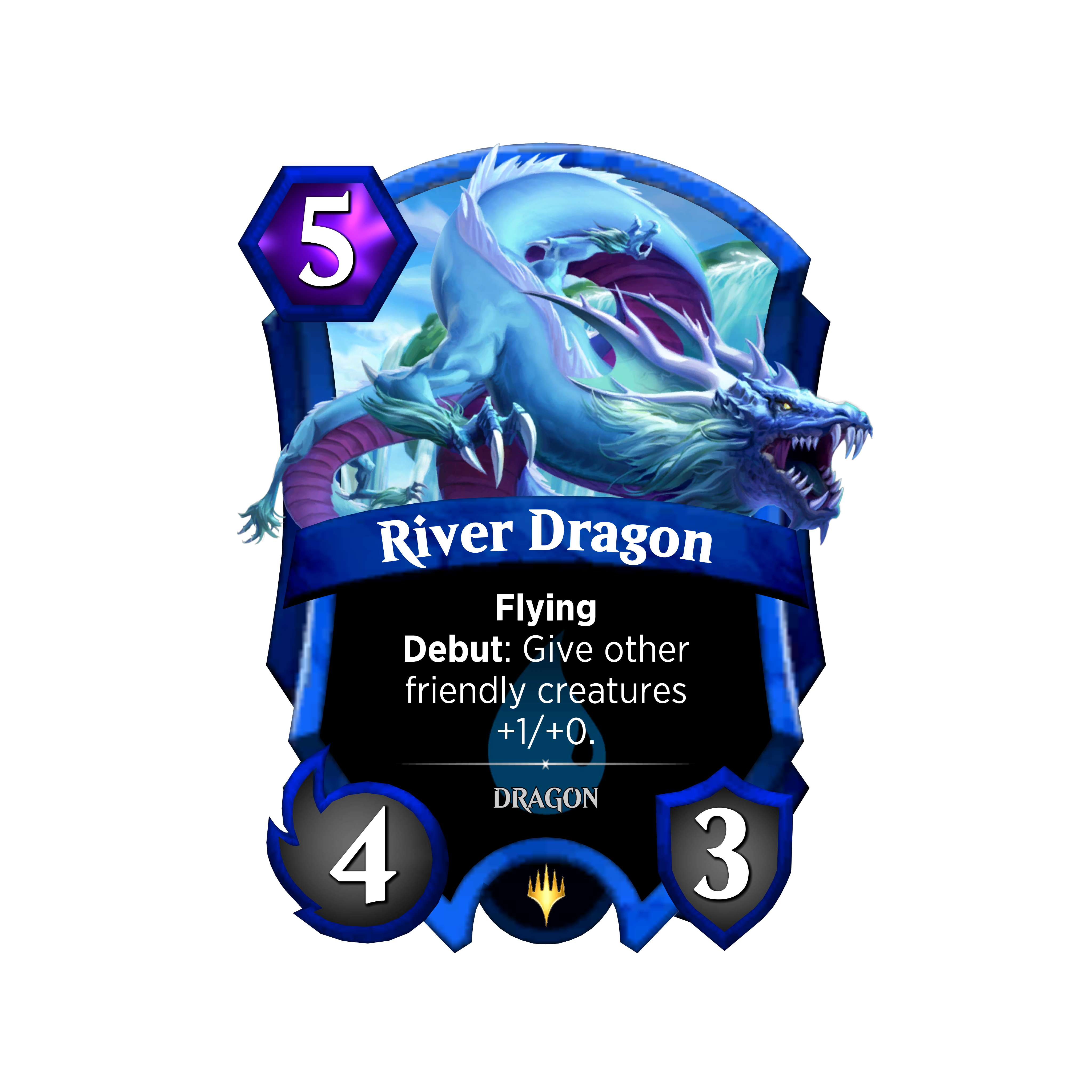 Finally, Yanling isn't all about going on the attack. She takes time and care to protect those who are close to her. With Guard the Flock, Yanling can counter any spell that targets one of her creatures, no matter its cost. Both a cheap Shock and an expensive spell like Wrong Turn or Cage Match can be negated by the swirling winds of Yanling's magic. Note that is also counters effects: nasty debuts, like Spearcrown Stag or Evil Twin can do no harm while Guard the Flock is armed.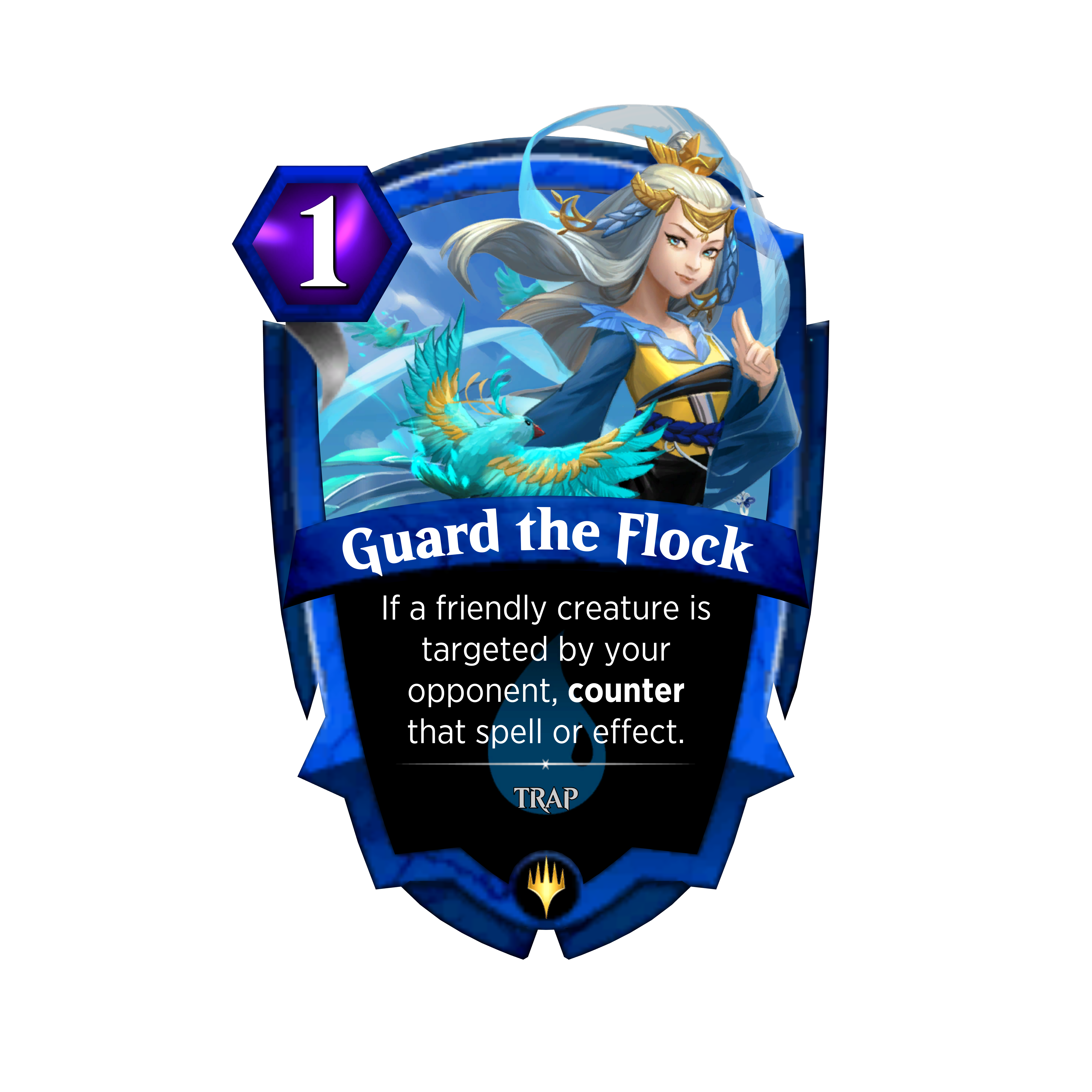 Coming Soon!
Mu Yanling will be available soon. She releases in early February, which just so happens to be the perfect time to celebrate the Lunar New Year! We hope that you enjoy playing this new Spellslinger, as she opens up some exciting new aggressive strategies for blue.
See you in the arena, Spellslinger!