Greetings Spellslingers!
Welcome to patch v1.04. Overall, the meta has been the best it's been since the soft launch of the game back in the fall of last year. We're seeing a wide variety of spellslingers be competitive, and no one is dominating like in some past seasons. As such, we're taking a more conservative approach to balance changes this time around. We don't want to upend what's currently working, but rather refine it. We're also always on the lookout for a way to improve the playability of underused cards, as we feel like the deep deckbuilding is one of the strengths of the game, and we believe each card should have a role to play.
New Features
Let's give a big welcome to our newest Spellslinger, Mu Yanling! This kind-hearted sorcerer has mastered the magic of the skies, and now enters the arena.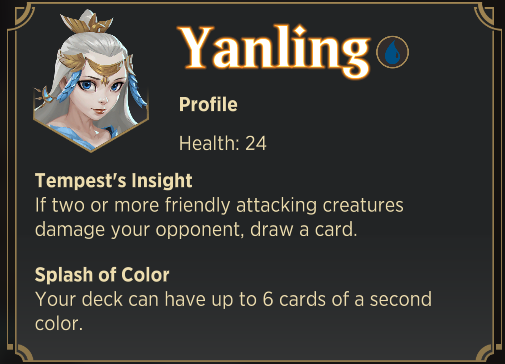 Signature Cards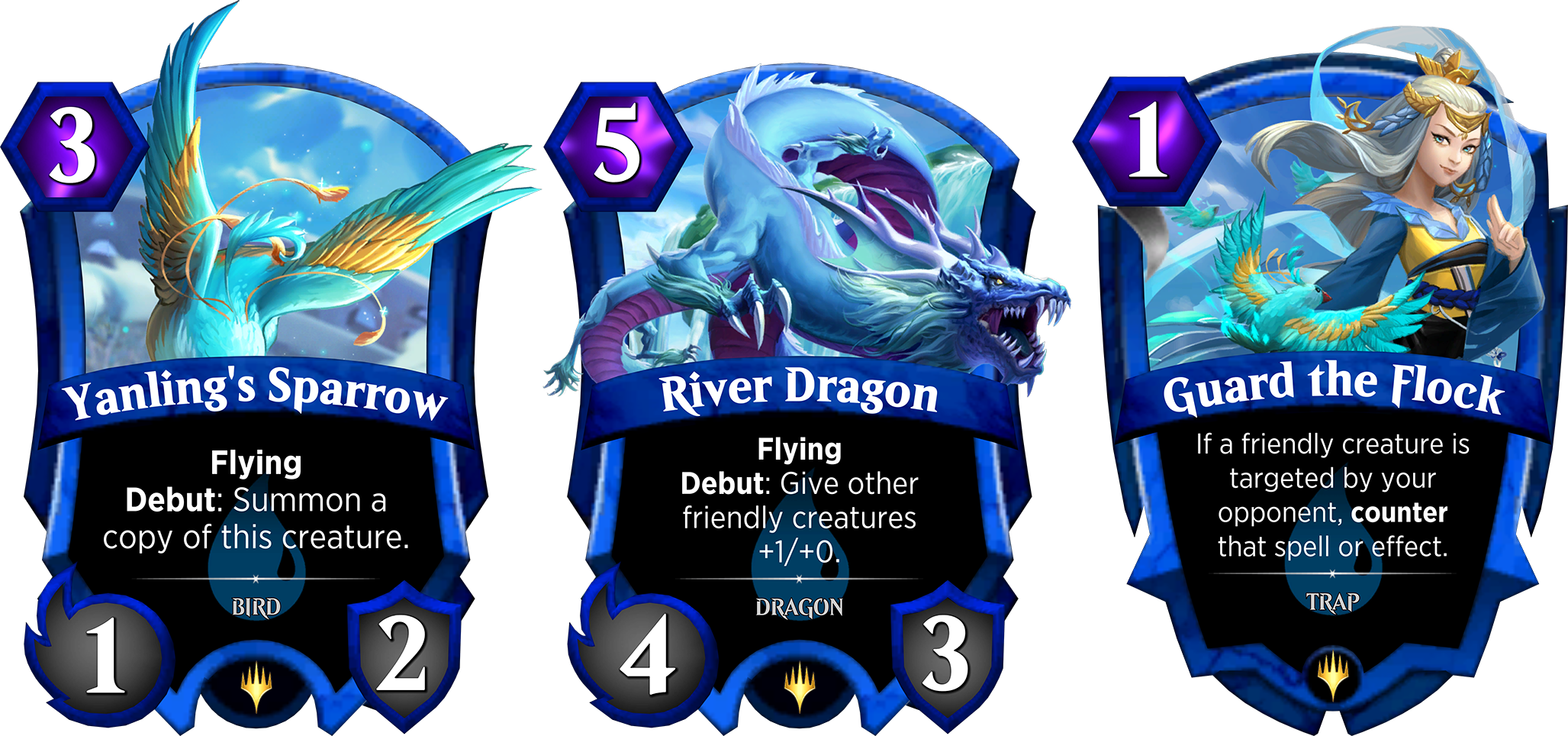 Balance Changes
Serra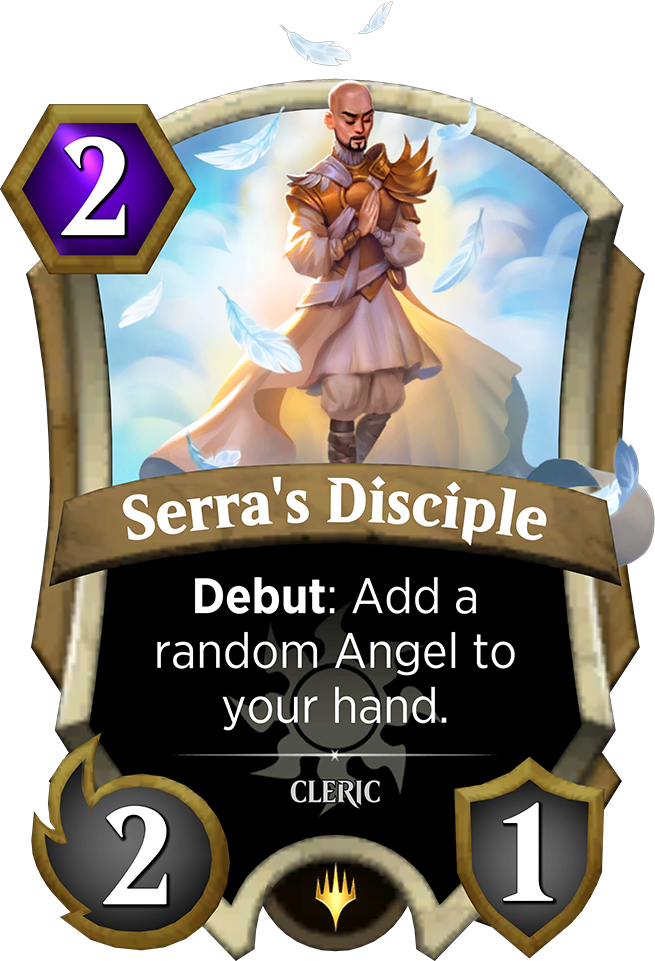 Serra's Disciple - 2/2 → 2/1
These changes are meant to weaken Serra's matchups against creature-based aggro decks. While we expect her to be favored against most ultra-aggro strategies, she is overperforming against them and this should bring her more inline with our expectations.
Chandra
Torch! 4 damage → 5 damage
Red aggro has become less dangerous over time, and so we want to improve Chandra's chances to go underneath slower decks.


Jace
Perhaps unsurprisingly, Jace has struggled to find his footing after the last round of changes. We want Jace to be a reasonable control deck that has multiple avenues to victory, and the first step in making this happen is giving him the ability to extend games just a bit longer with +1 health.
Teferi
Teferi is a tough spellslinger to play against. Getting your cards countered and then healing off of it is like salt in the wound.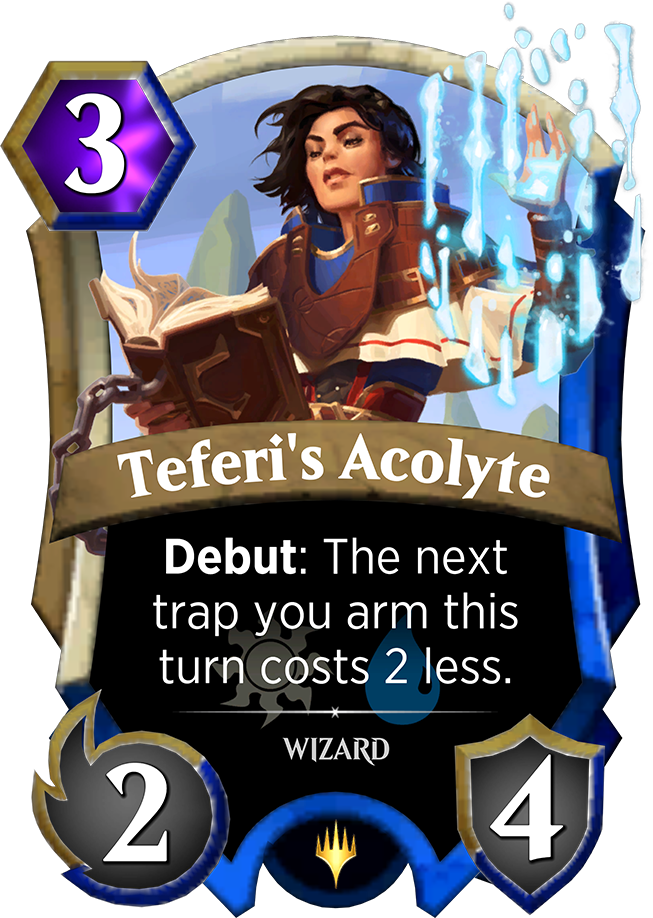 Teferi's Acolyte - 2/5 → 2/4
We are reducing Teferi's ability to block early by taking 1 health off of the Acolyte.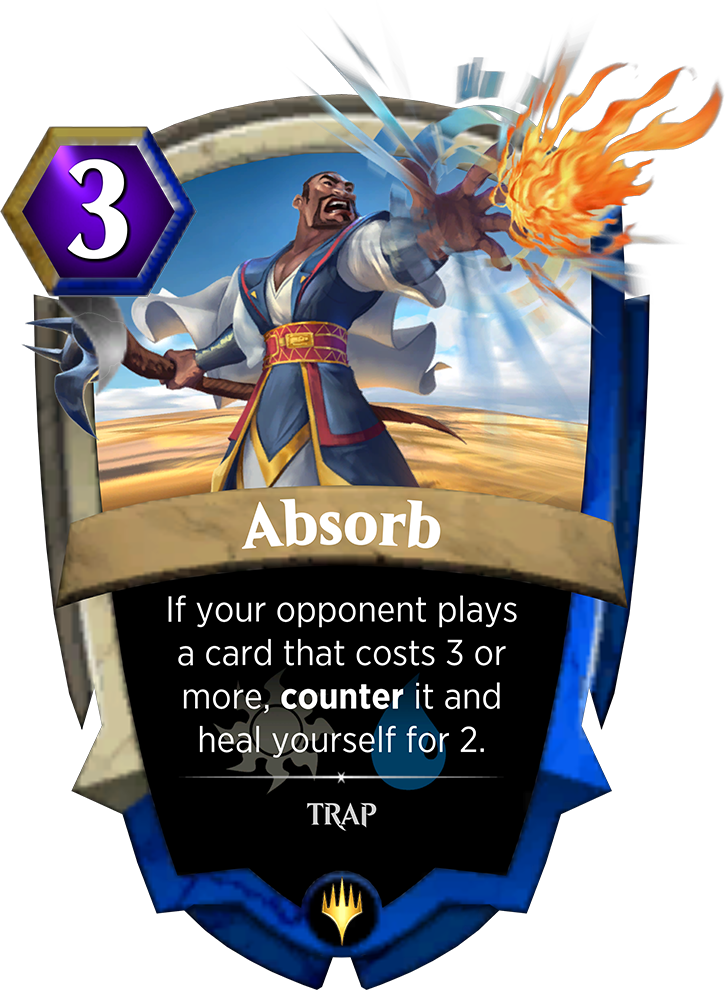 We're also reducing the healing effect here to decrease Teferi's survavability and make this a bit less of a feel-bad moment for the opponent.
Nissa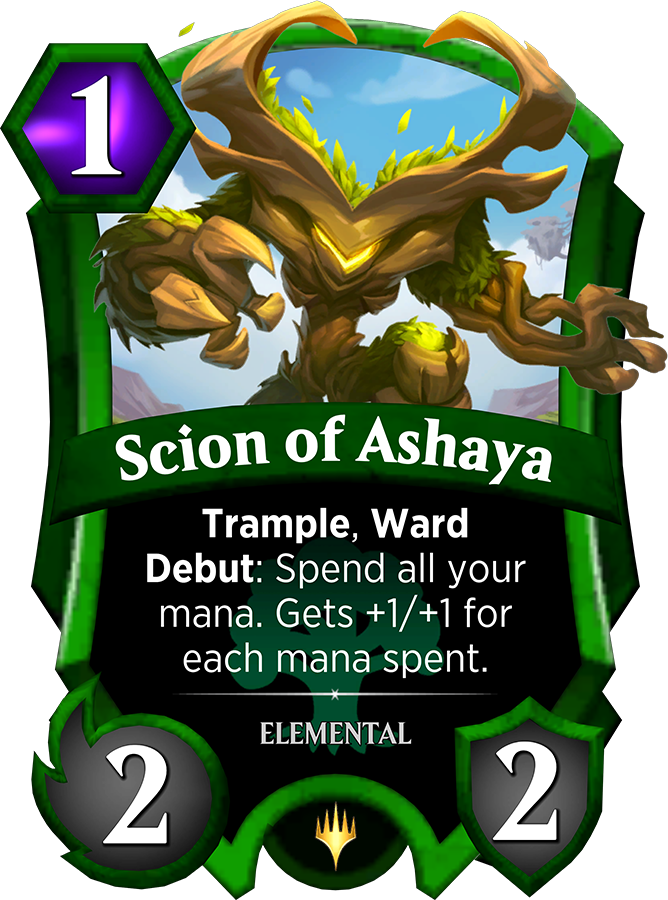 Scion of Ashaya - 1/1 → 2/2
Nissa could use some help in the early and midgame as she ramps up to her true power, and this change makes dropping the Scion earlier more appealing.
Other

Sun Titan, Frost Titan, Grave Titan, Inferno Titan, Primeval Titan - 6/6 → 7/7
Lowering their cost moved the Titans in the right direction, but we think they could use another small push to make a competitive splash.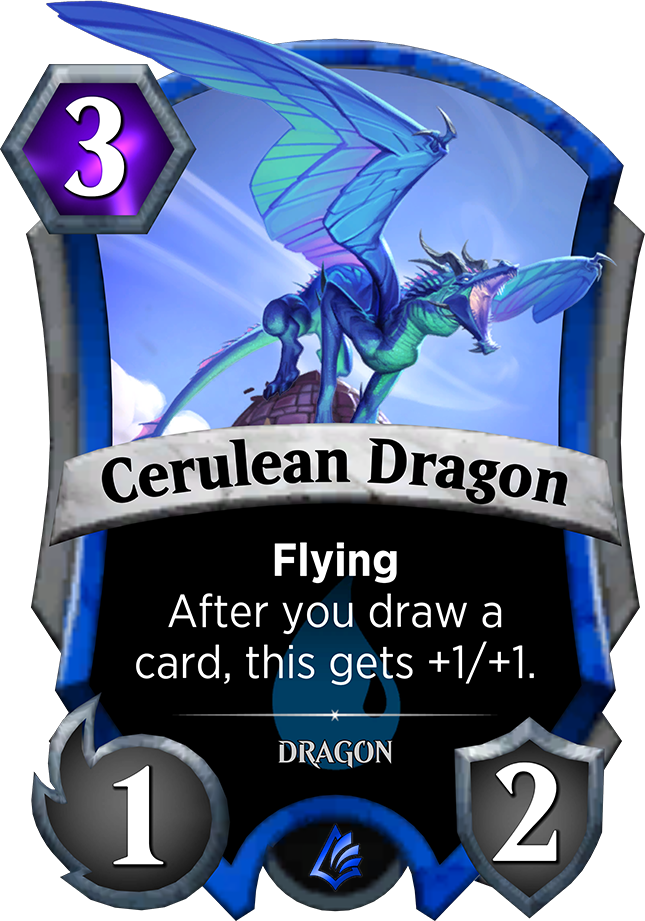 Cerulean Dragon - 4 mana 2/2 → 3 mana 1/2
Blue control has struggled since the nerfing of the Laboratory Maniac package. This and the following change are meant to buff Blue control decks without directly affecting the Maniac. Blue is also one of the hardest colors to play when you have a growing collection, and so adding power to the Cerulean Dragon should make Blue more competitive earlier on the ladder.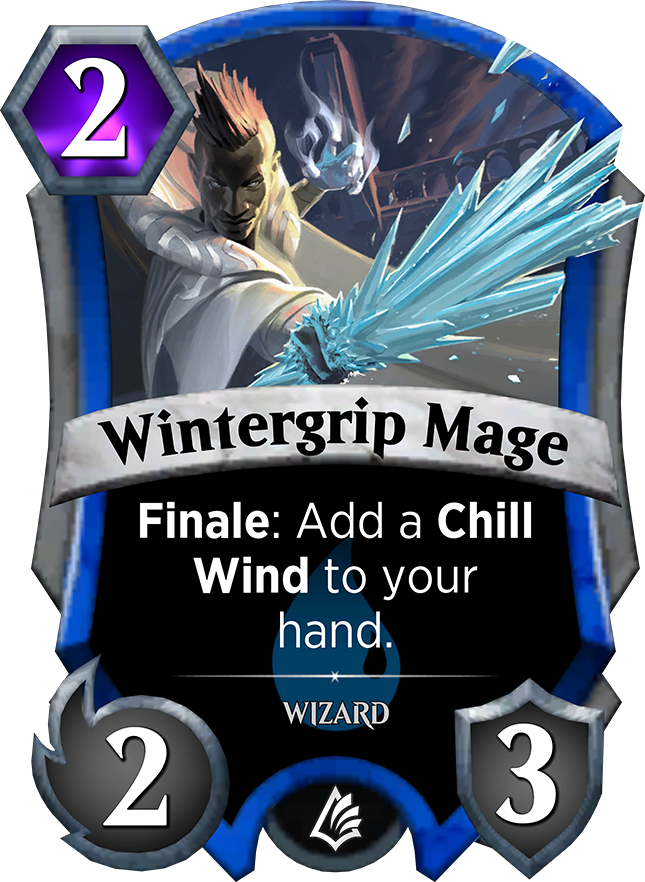 Wintergrip Mage - 1/3 → 2/3
See Cerulean Dragon above.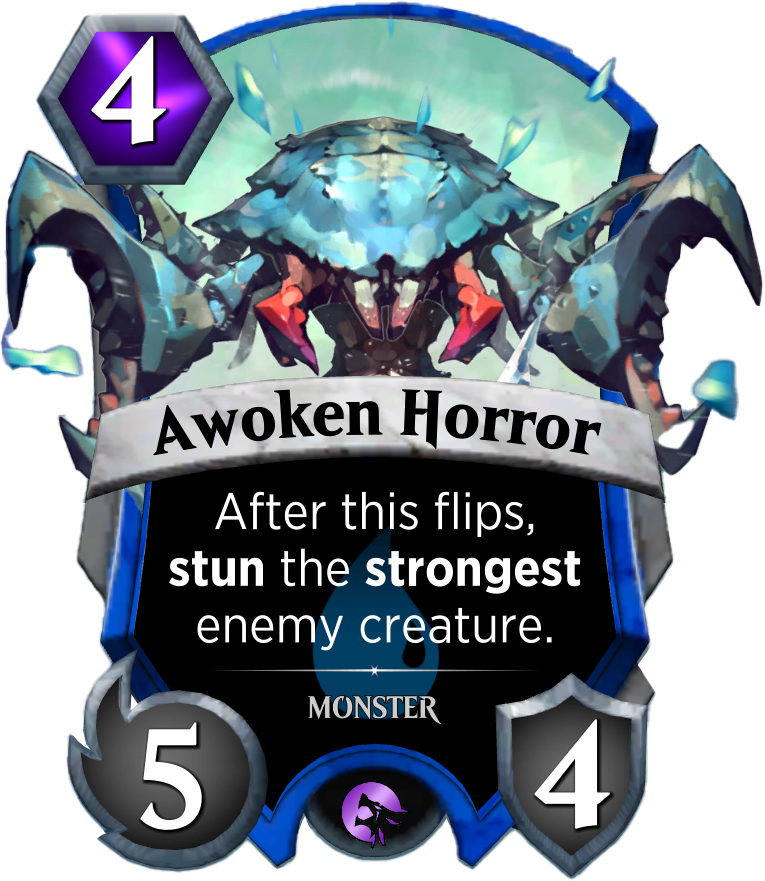 Awoken Horror - 6/5 → 5/4
This backside of Thing in the Ice has proven to be too punishing when flipped early game. Weakening the stats should prevent some of the ultra-explosive starts we're seeing with this card, and make it less likely to snowball your way to victory with it.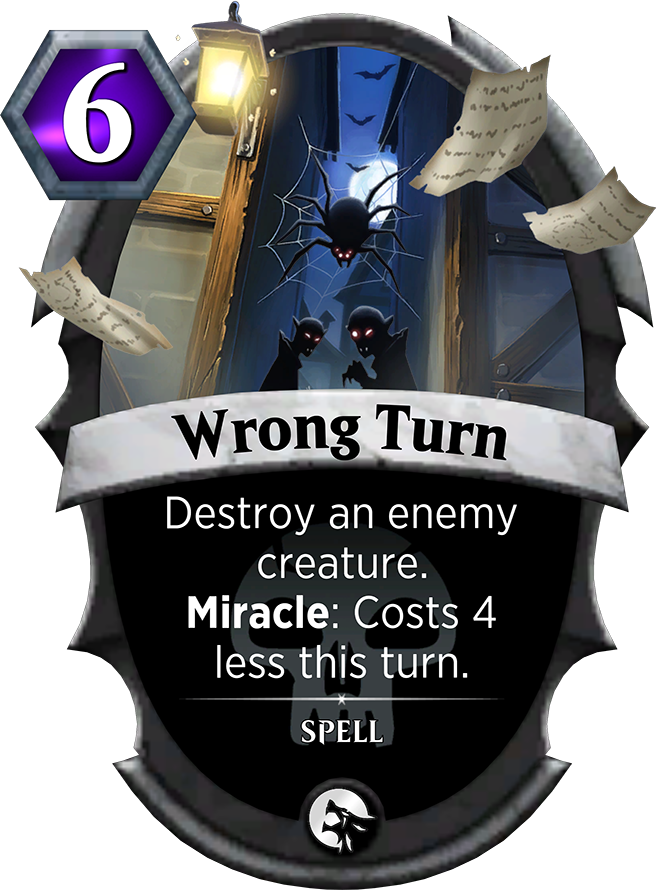 Wrong Turn - 3 less with miracle → 4 less with miracle
The best-case scenario for this card was just not good enough to see play. Now the upside on the miracle turn should be high enough for it to make it's way into decks as single target removal.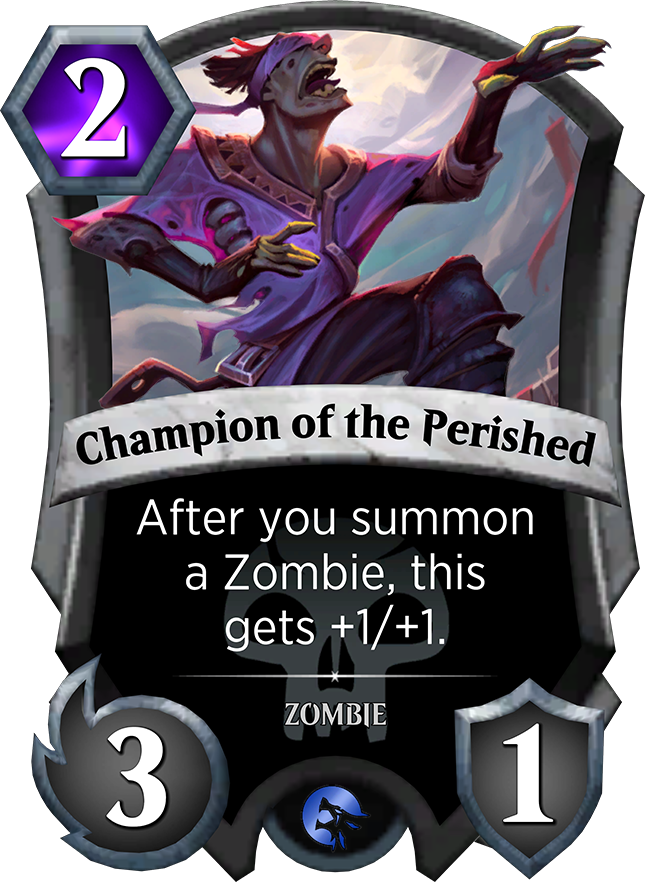 Champion of the Perished - 2/1 → 3/1
The most popular Liliana decks are reanimator, but playing a straight Zombie deck is also an appealing strategy that we want to be top tier. This change helps the card tradeoff if you don't start pumping it, making it a much easier value proposition than before.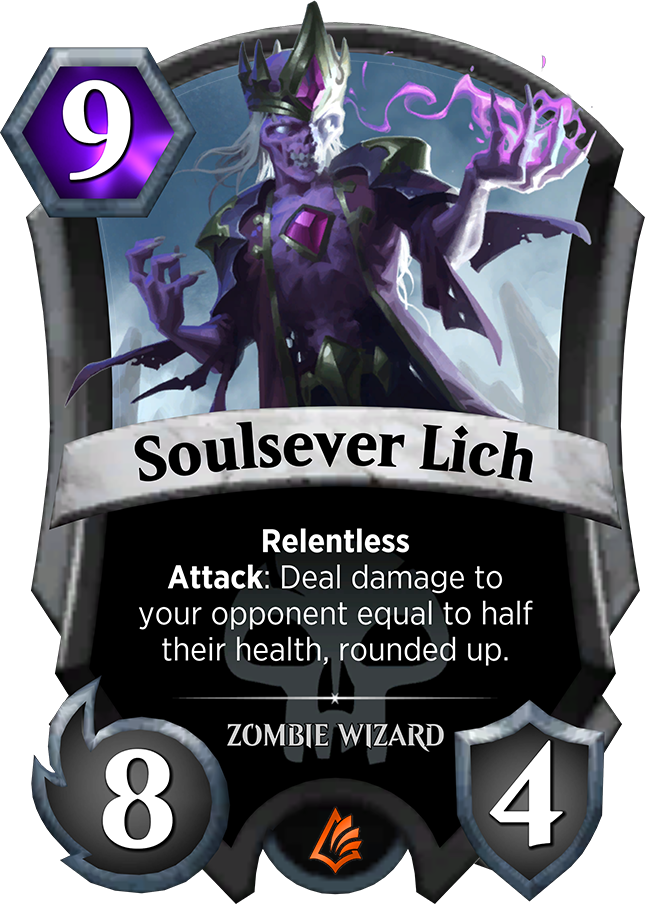 Soulsever Lich - 9/4 → 8/4
Liliana reanimator is able to close games out very effectively once Soulsever Lich and/or Grimgrin hit the board. We want to slow down the speed at which this midrange deck can shut the door on slower, control based decks. As such, we are knocking stats off of each one. The loss of 1 power from the Lich in particular means that, instead of 20+ health being safe from ending the game from a single attack, now 18+ health is, which should buy some decks a much-needed turn to respond.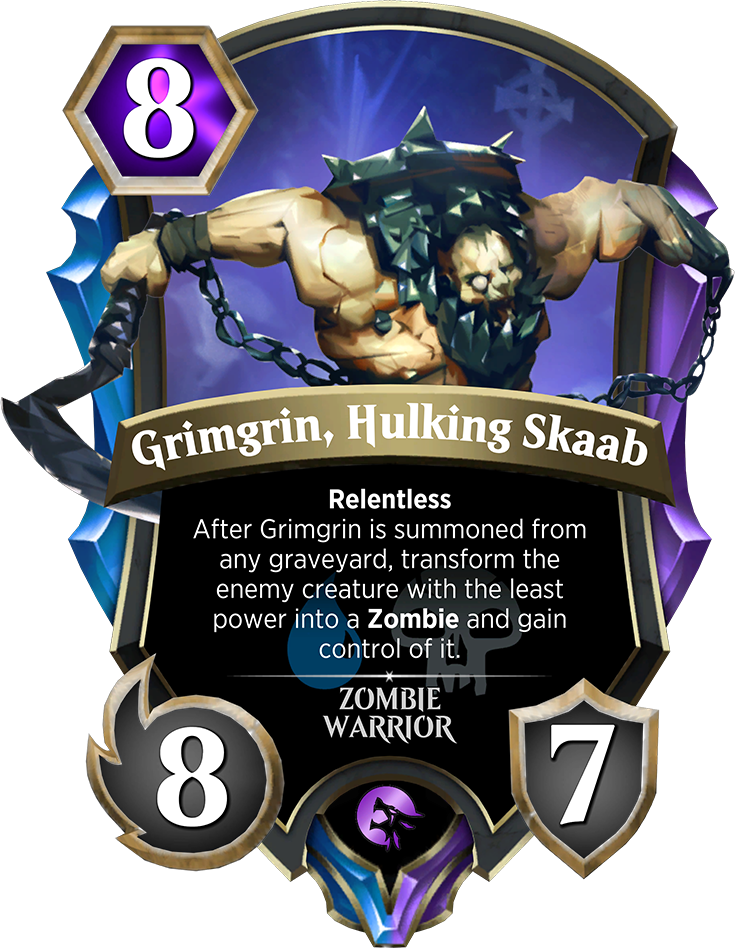 See Soulsever Lich above.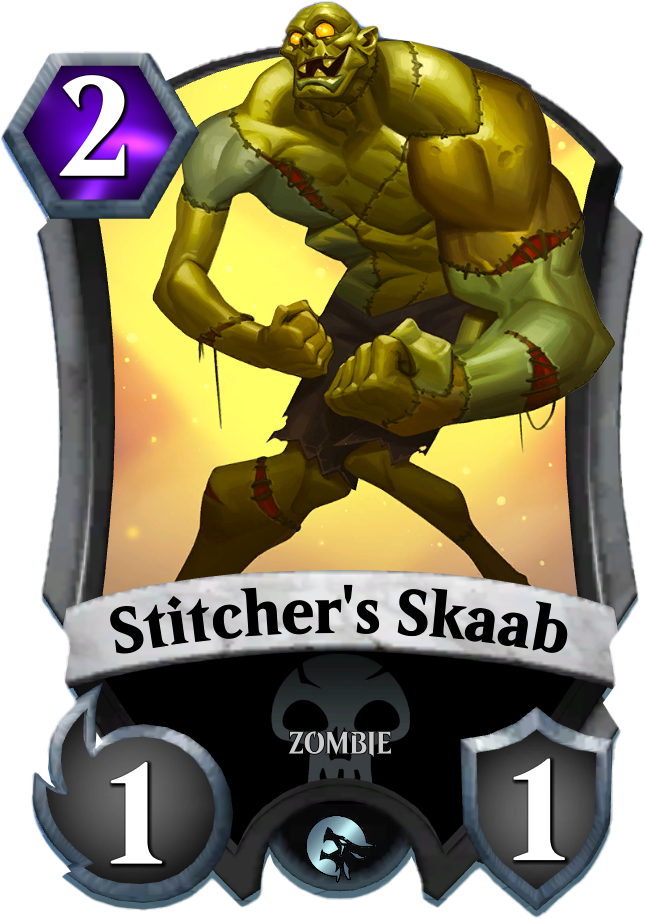 Stitcher's Skaab - 2/2 → 1/1
It's Alive! had almost no bad use cases, whether you played it early or late in the game. We want it to be used more as a finisher than a board stabilizer, and are removing some inherent power to make sure it is more of the former and to reduce the effectiveness of its evasive keywords. Since the opponent can't do much to stop this creature from coming down, we need to be sure that it is not too ubiquitous and flexible.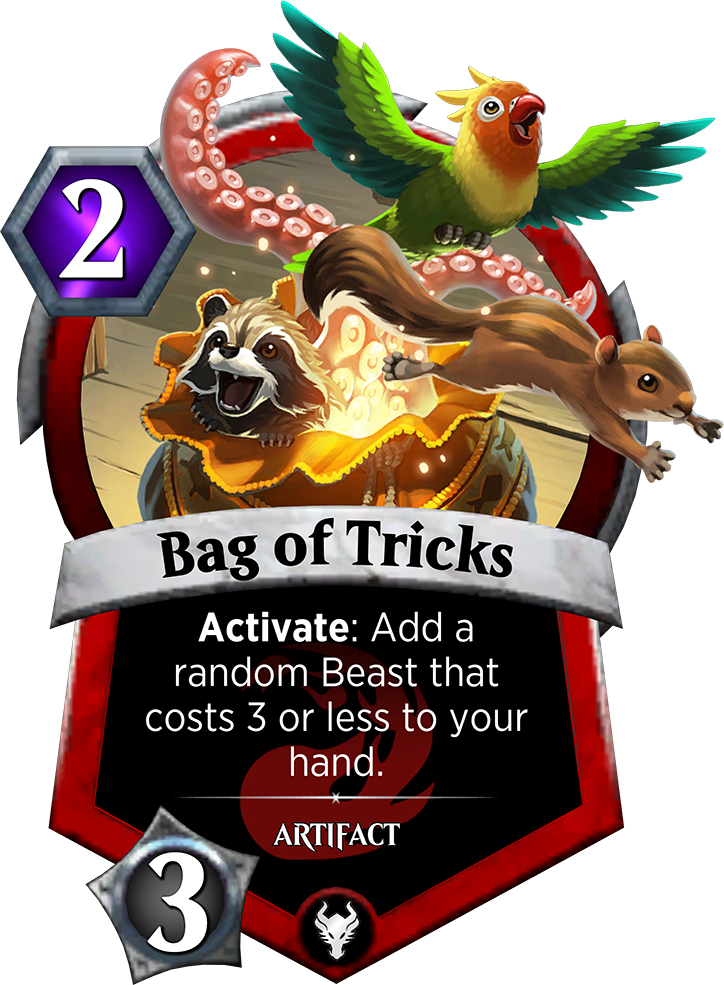 Bag of Tricks - 2 charges → 3 charges
Red only has a few ways to generate card advantage, and this was one that never really seemed to make the cut. Increasing the number of charges should deepen deckbuilding decisions when considering cards in this vein.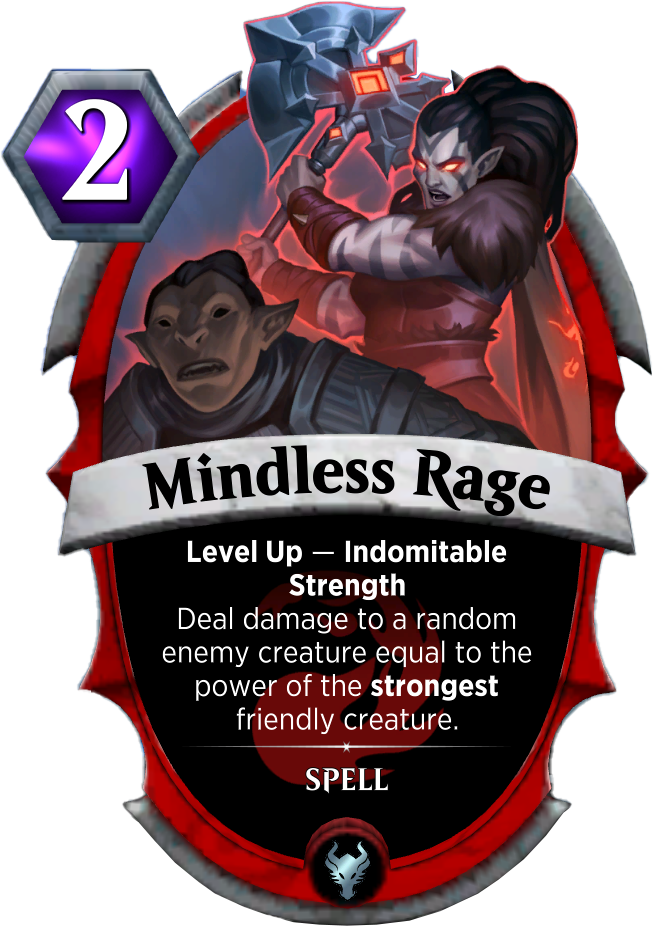 Mindless Rage - 3 mana → 2 mana
This level 2 Barbarian class card is difficult to cast effectively so we are lowering the mana to compensate.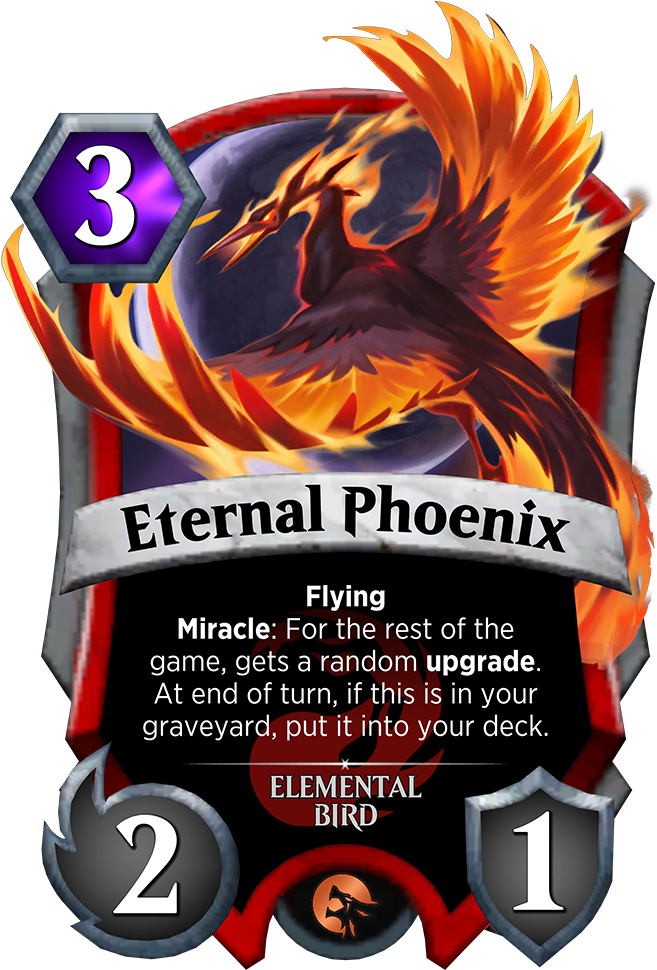 Eternal Phoenix - 4 mana 2/2 → 3 mana 2/1
The Phoenix was too expensive at 4 mana to be able to threaten opponents in the mid-game. By reducing the cost, it opens up faster Phoenix builds that can be used to supplement delayed aggro decks.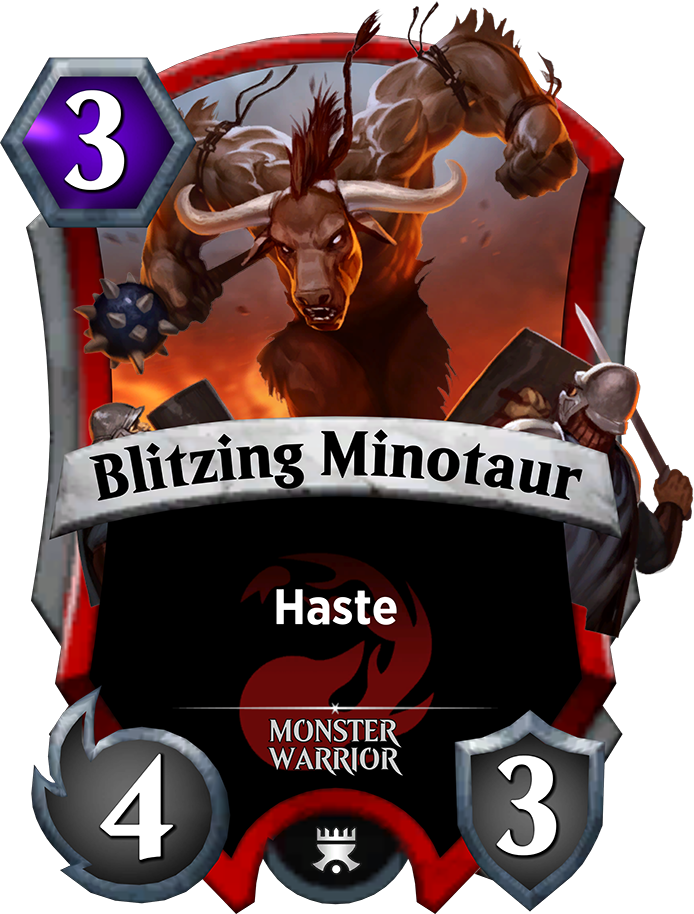 Blitzing Minotaur - 3/3 → 4/3
Those of you who played way back in the olden days of the beta may remember this statline. It's now back and as dangerous as ever! Red aggro has seen a steady decrease in win percentage since launch, and we feel that as players get better at the game, we are able to put a little more juice into some aggro decks.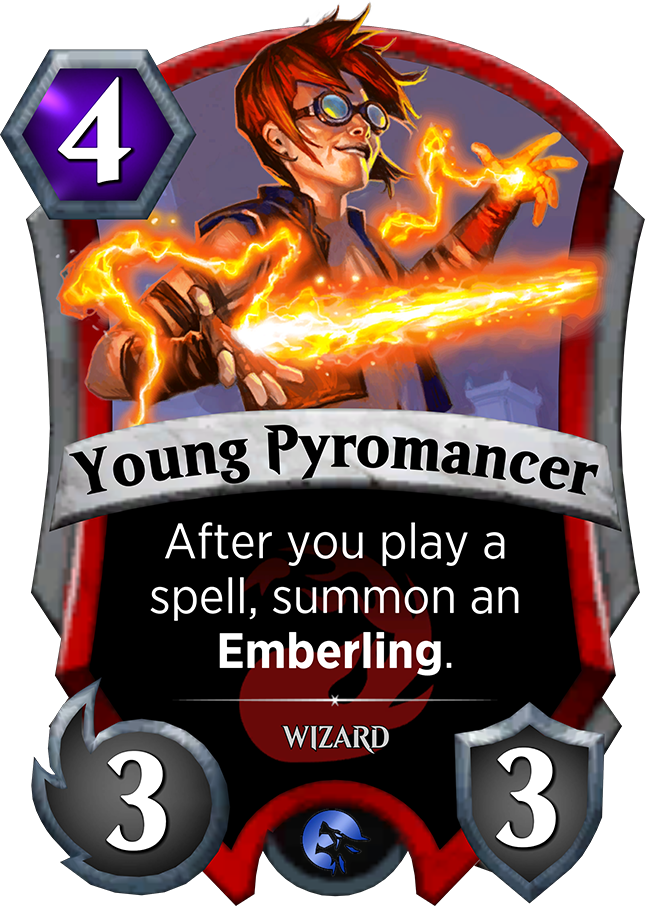 Young Pyromancer - 3 mana → 4 mana
This card was too difficult to deal with when it came out early in Ral. It can still win you the game, but now supports more midrange rather than aggro strategies.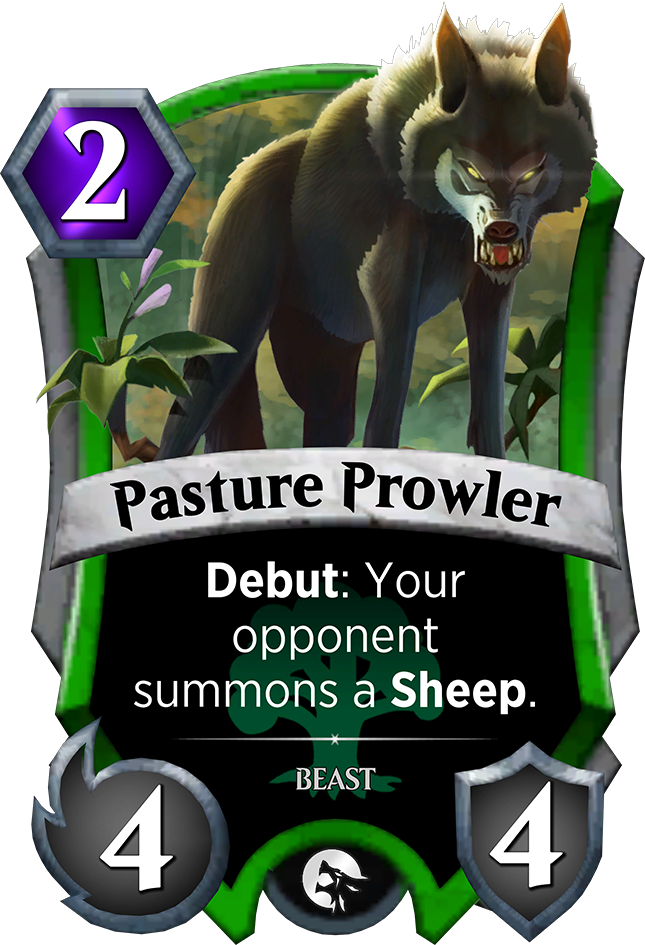 Pasture Prowler - 3/4 → 4/4
The Prowler has not made any impact on the meta, and we think the gameplay of this card is fun. Giving it a nudge to put it into the Dead-onator space.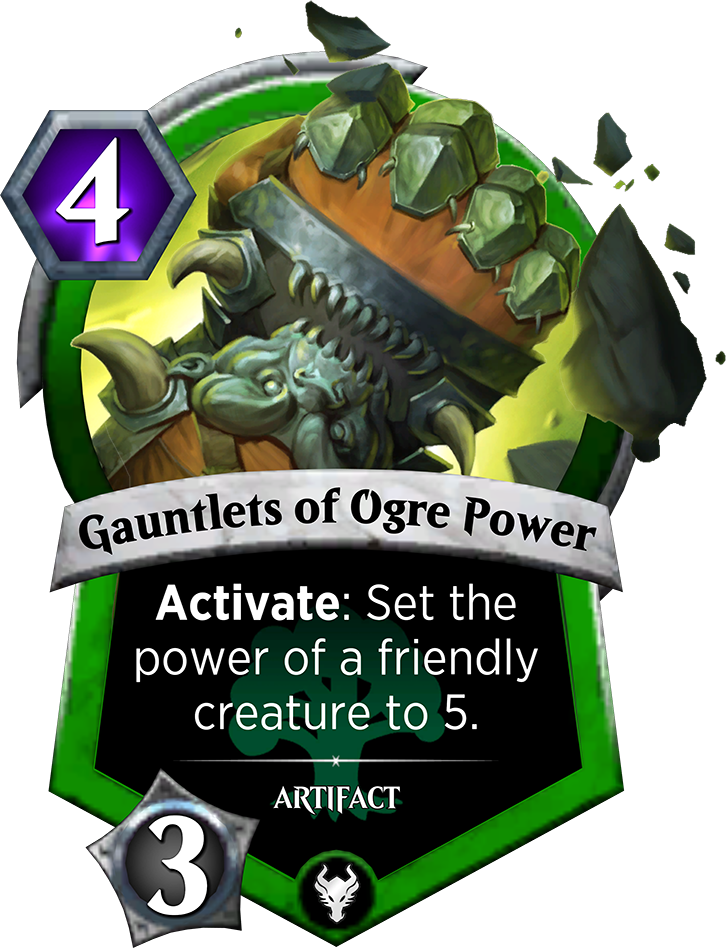 Gauntlets of Ogre Power - 2 charges → 3 charges
Another card that hasn't done much, we want to make this a build around that really pays you off for having cheap, evasive creatures; 2 charges was not quite enough to get there.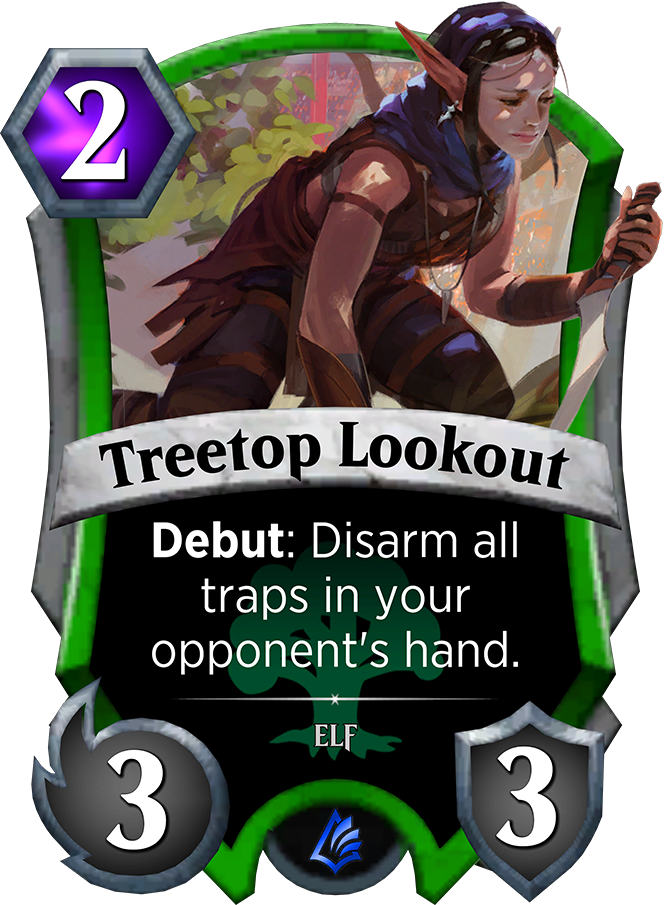 Treetop Lookout - 3/2 → 3/3
Some Green decks might just play a 2 mana 3/3 as is, so the bonus text of turning off opponent's traps should be a welcome boon and shore up those decks against Teferi.
Alabaster Faith - +1/+1 → +1/ 0
The Faith provides a ton of value; now it's easier for direct damage and other creatures to trade off in combat with the creature you buff.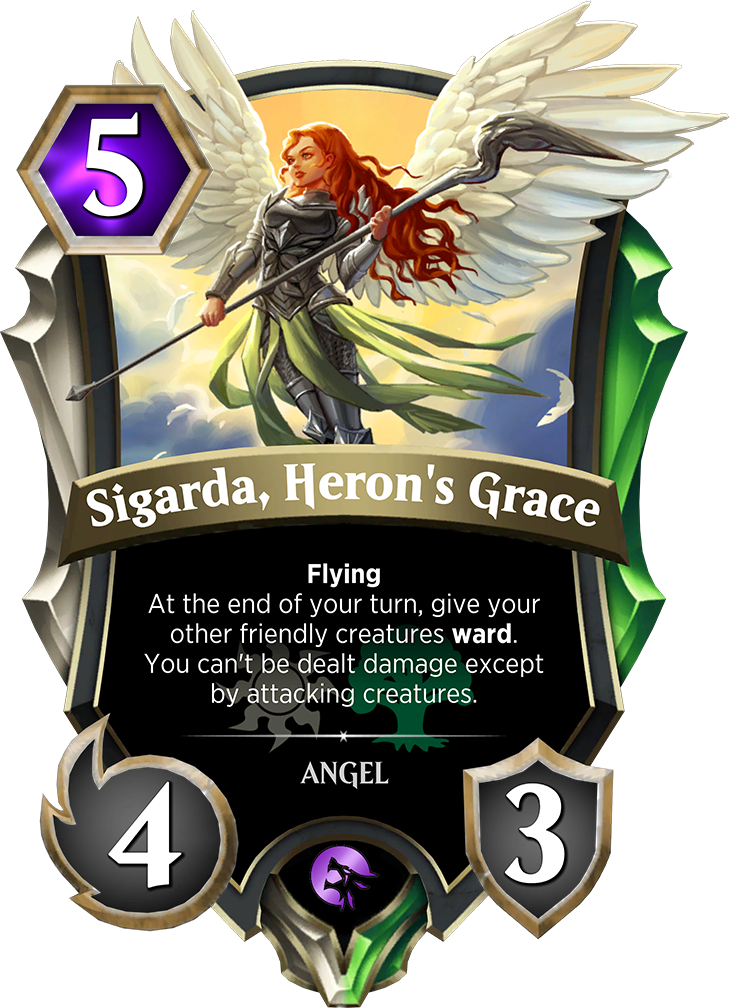 Sigarda, Heron's Grace - 4/4 → 4/3
Sigarda can be a must-answer card, so we are making it easier to answer her by lowering her health to 3.
Bugs
Fixed a bug where the Drain tooltip is not included in Sorin's profile.
Fixed a bug where Vraska's Dramatic Exit ability sometimes causes Fiend Fanatic to draw a random card instead of a Demon or Devil.
Fixed a bug where sometimes Vindictive Shot destroys a creature that damaged something other than the player during the opponent's turn.
Fixed a bug where Ghoultree Infusion ignores the second creature sent to the graveyard by Stitcher's Supply.
Fixed a bug where Vindictive Shot destroys a creature that dealt 0 or less damage.
Fixed a bug where sometimes the Sheep created by Pasture Prowler is invisible.
Fixed a bug where sometimes Fear the Grave deals extra damage when played by Ashiok.
Fixed a bug where sometimes Cursed Crossbreed does not gain flying even though there's two unspent mana remaining at end of turn.
Fixed a bug where Elemental Mastery ignores changes to spell costs when calculating total mana spent on spells in a turn.
Fixed a bug where Crippling Bolt targeting the Knight created by Under My Watch played in response to a steal effect causes repeated error prompts.
Fixed a bug where Avacyn, Unsealed's ability is triggered by Serra Angel and Angel tokens.