Greetings Spellslingers!

Its finally here! After a long Early Access period the arena is OPEN! Welcome to Kylem and the Opening Ceremonies. Vin and the whole team know you can show 'em what you're made of. We would like to once again thank all our Early Access players for their hard work. We would not be here without them.
With v1.0, returning Early Access players have had their progress reset (see the "v1.0 is Coming" FAQ); the Valor's Reach officials want everyone starting Season One out on a level playing field.
New Features
v1.0 features an all new Spellslinger, bringing the roster to 16! Let's get a big round of applause for Vivien Reid!


Signature Cards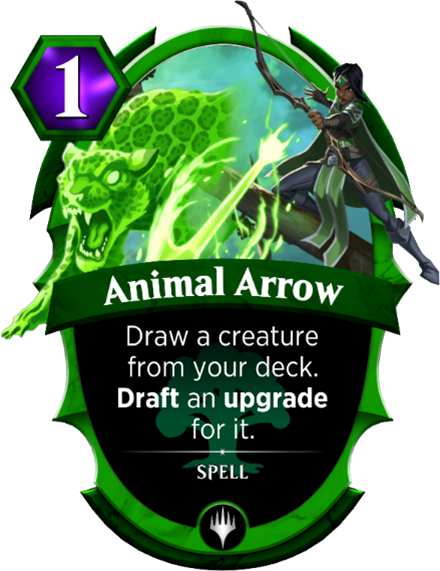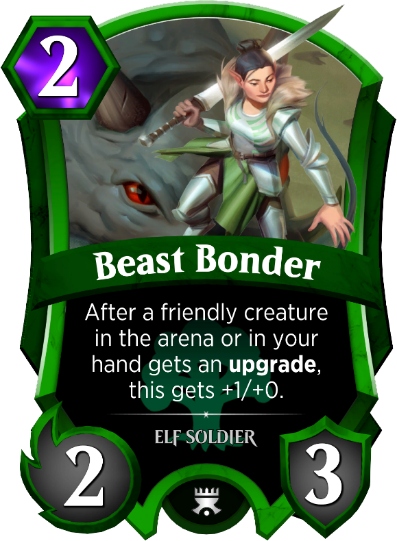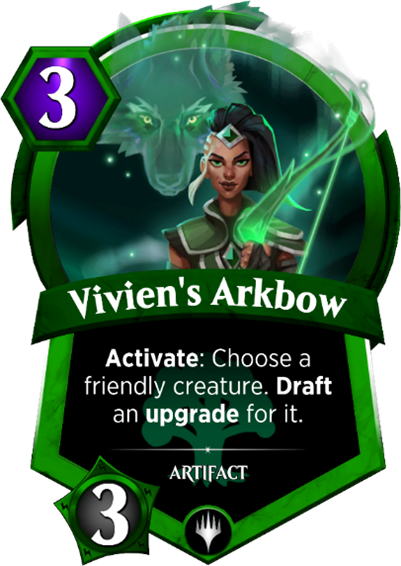 Vivien's keen senses tell her that more Spellslingers are on her trail… stay tuned and watch your back…

Game System Changes

Packs

Duplicate protection has been expanded to all rarities. This means that you will not open a duplicate card of a rarity in a pack until you own a full playset of cards in that rarity. For example, until you have 2 copies of every common card, each pack you open will only contain commons you don't own.

Packs will no longer contain foil cards.

Duel Via Code

No longer will you have to leave your team to duel friends who isn't also on your team! From the Options menu you can now Duel Via Code.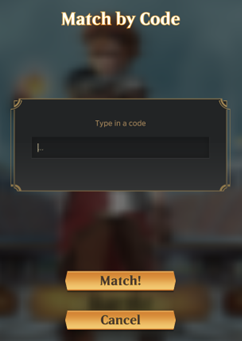 When you enter a code here and hit "Match!" you will queue up with someone using the exact same code to search for a duel.
Team duels remain unchanged, but this should make it easier to organize tournaments and play friends without leaving your Team and joining a new one just for one match.

Events
Opening Ceremonies - From now until August 22nd, participate in the Opening Ceremonies event to win Moxes and a Refreshment Stand!
All events now are free to enter your first time though.
Several events have had their rewards increased.
While in an event, you can inspect your Spellslinger to see any special rules for the event.

Deck Showcase
Vin has updated the Deck Showcase with the latest and greatest competitive decks, including new decks for Vivien.

Daily Deals
The Gems rewards from the free slot have been increased in value.

Challenges
The Duel a Teammate challenge will now award both players a booster pack.

Quality of Life Improvements
The deck you have equipped will now be remembered as you swap between Training and League play.
Lands abilities now appear in the game history log.
Legendary creatures in the arena have legendary frames to set them apart.
Improved Deck out Messaging

Card and Gameplay Changes

There are a handful of goals that we're trying to hit with this release. We're sure you want to get into the arena and sling some spells, so if you want the tl;dr bullet points, here ya go:
We're aiming to bring the power level of some Spellslingers closer to the rest of the cast.
We're giving Nissa more starting health and less passive healing
Ashiok is back to draining with a slight twist on Nightmare placement.
We're aiming to boost some tools available to midrange black strategies.
We're buffing some of the less played higher rarity two-color legends to help them make their way into decks.
We're making some fun, unique cards a little easier to fit into decks (Paragon of Balance, Scattershot Crossbow)
We're hoping to infinitely increase the level of "cuteness" (Li'l Foggie).
We'll spare you further verbosity and leave you with the details of the changes you care about below!

Planeswalkers

Angrath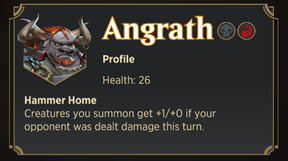 • Health – 27→ 26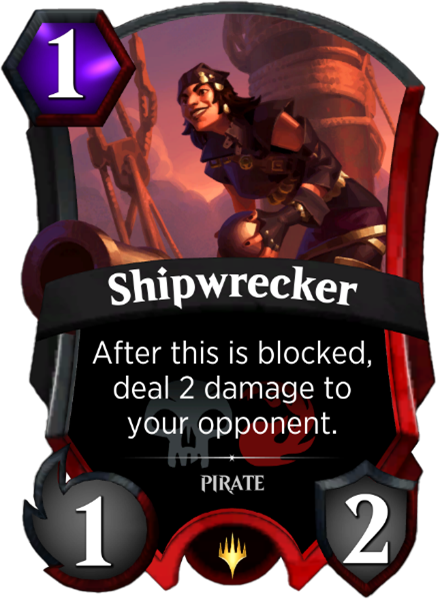 • Shipwrecker – 2/2 → 1/2

Ashiok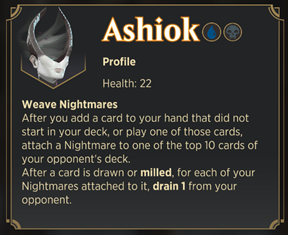 • Health – 25 → 22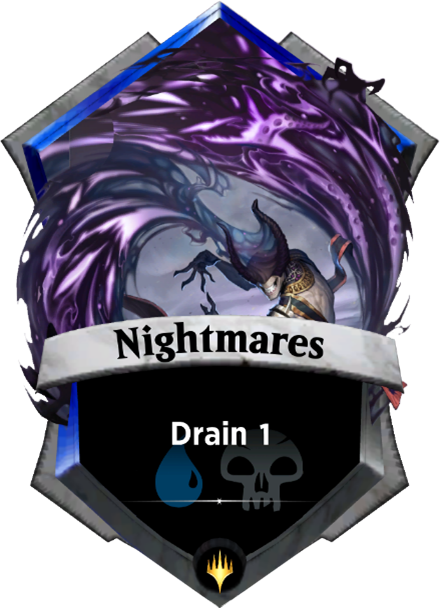 • Weave Nightmares once again Drains targets.
• Nightmares will now place on the top 10 cards, up from top 5.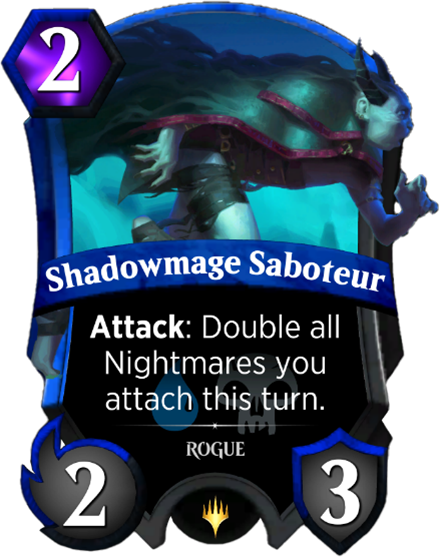 • Shadowmage Saboteur – 2/4 → 2/3

Domri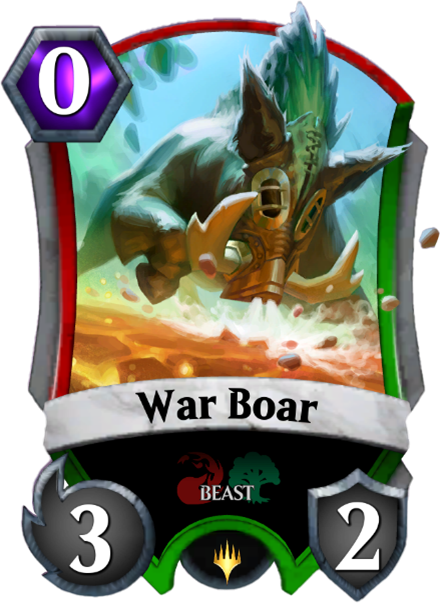 • War Boar – 3/3 → 3/2

Nahiri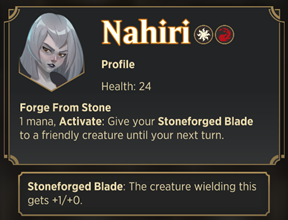 • Stoneforge Blade – +2/+0 → +1/+0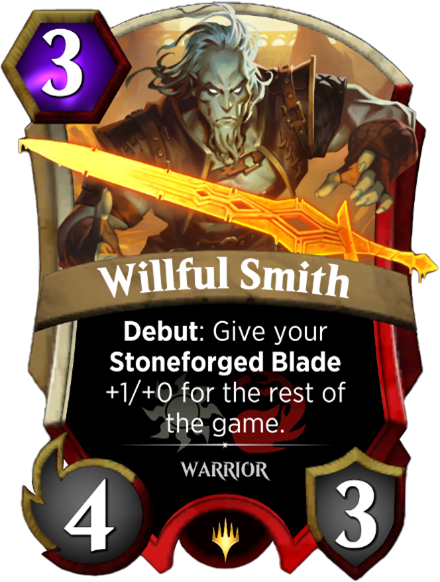 • Willful Smith – 4 mana 4/4 → 3 mana 4/3

Nissa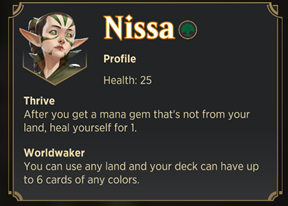 • Health – 23 → 25
• Thrive – Heal yourself for 2 → Heal yourself for 1

Ral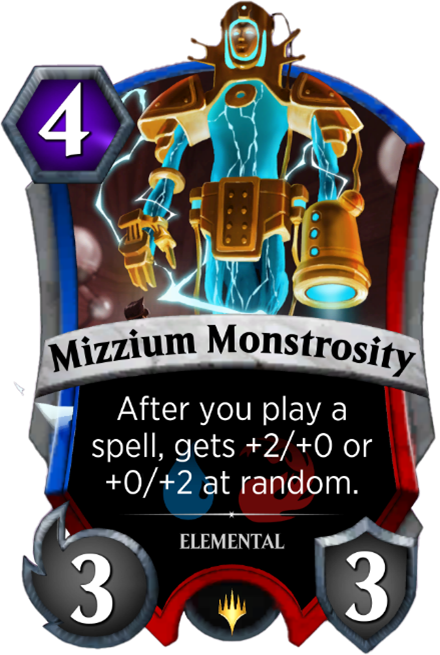 • Mizzium Monstrosity – 4/4 → 3/3

Vraska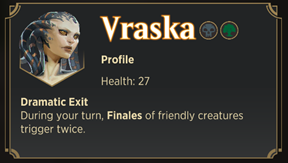 • Health – 26 → 27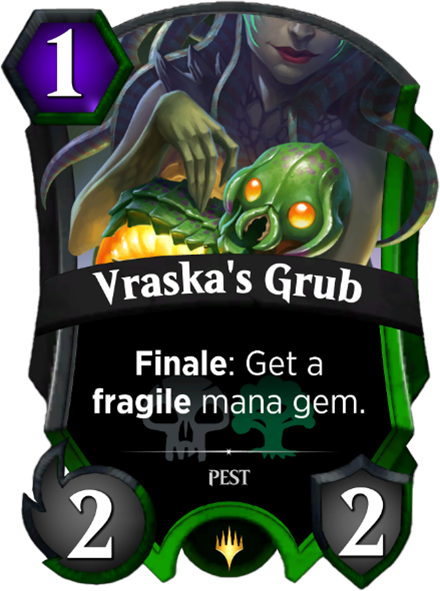 • Vraska's Grub – 2/1 → 2/2

General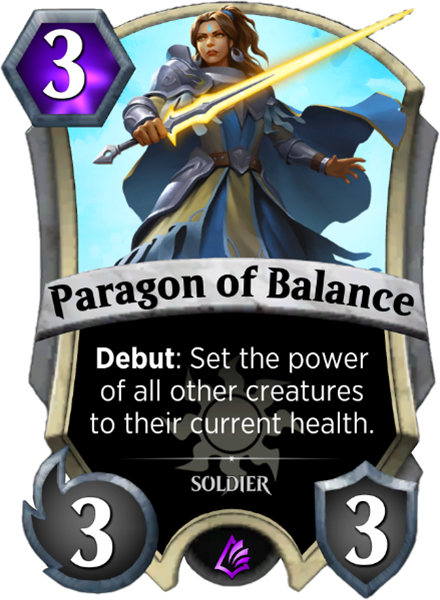 • Paragon of Balance – 4 mana 4/4 → 3 mana 3/3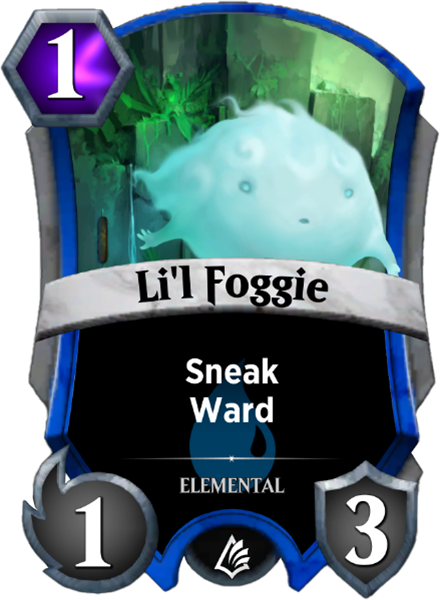 • Li'l Foggie – 1/2 → 1/3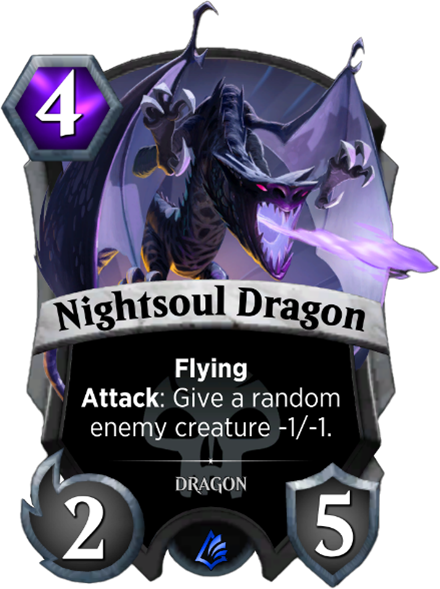 • Nightsoul Dragon – 2/4 → 2/5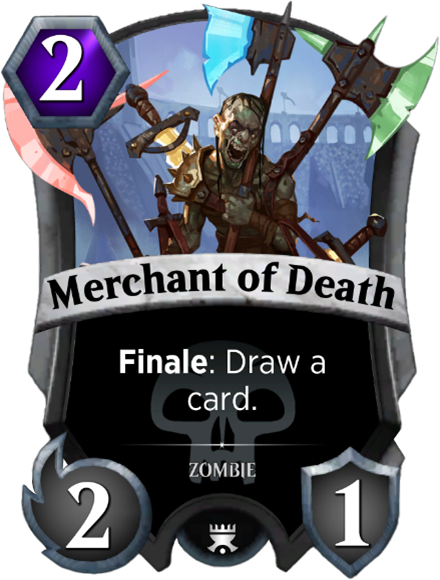 • Merchant of Death – 1/1 → 2/1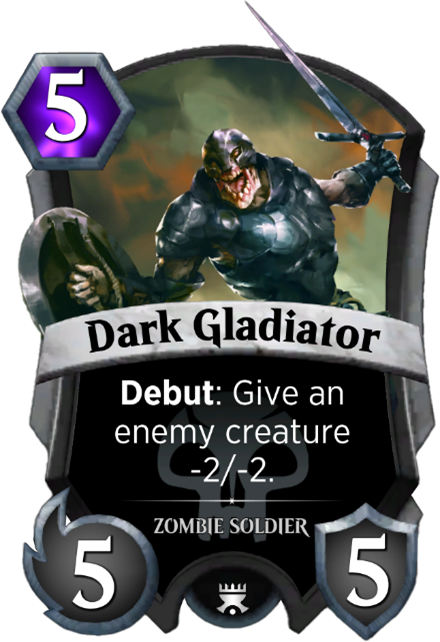 • Dark Gladiator – Debut: Give an enemy creature -1/-1. → Debut: Give an enemy creature -2/-2.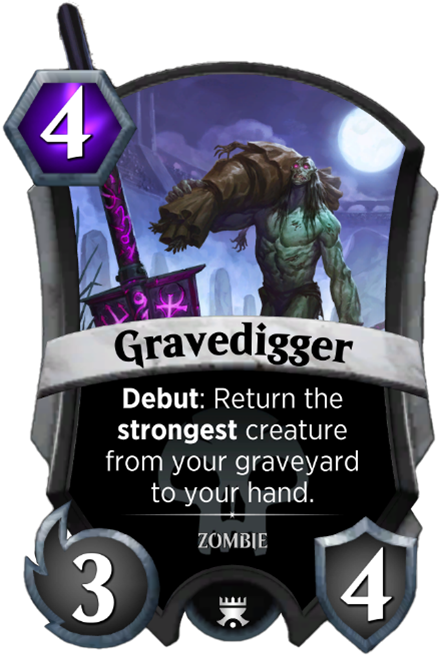 • Gravedigger – 3/3 → 3/4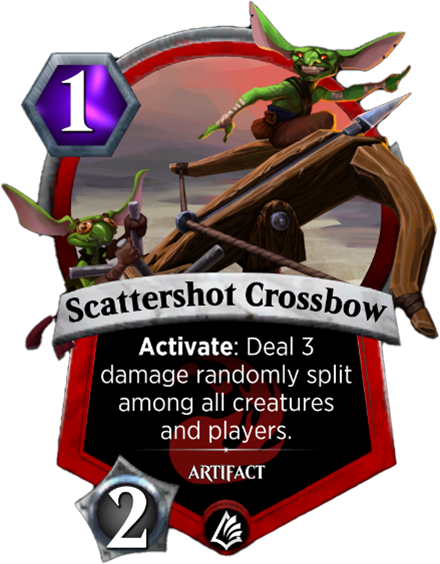 • Scattershot Crossbow – Mana cost 2 → 1; Deal 4 → Deal 3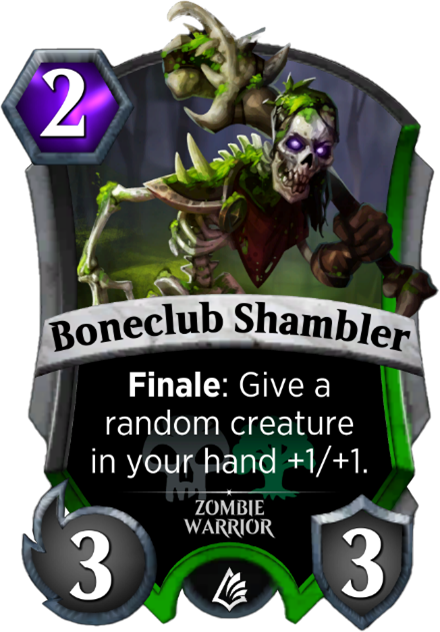 • Boneclub Shambler – 4/2 → 3/3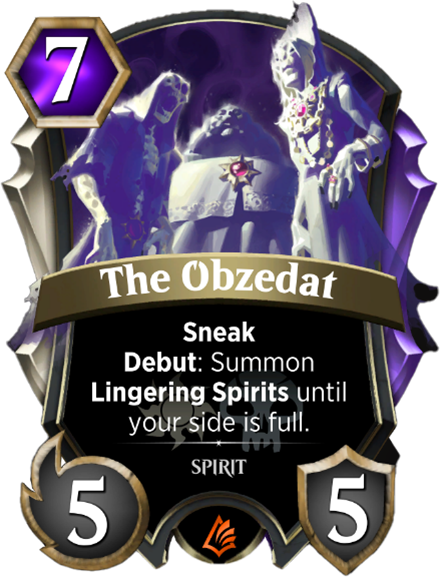 • The Obzedat – Gains Sneak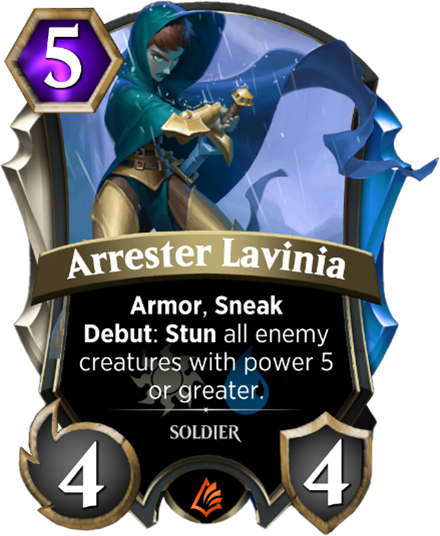 • Arrester Lavinia – 3/4 → 4/4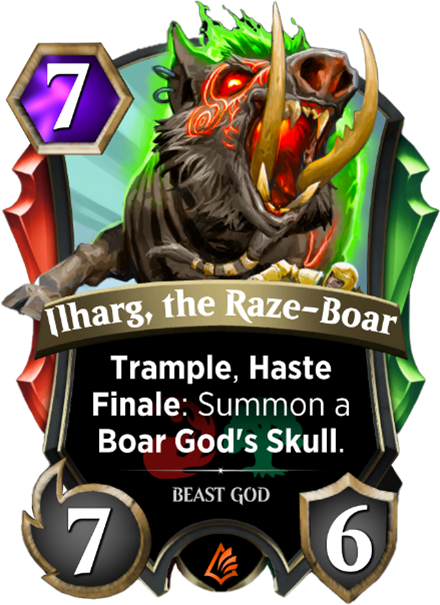 • Ilharg, the Raze-Boar – 6/6 → 7/6

Bug Fixes

General
Fixed several softlocks and crashes.
Fixed an issue where the title could lock up if you double tapped on the Concede button.
When events complete the Battle button should no longer become stuck in a grayed out state.
Resolve the issue that prevent the Challenge list from being scrolled after you claimed a prize.
Fixed and issue where devices that had gone to sleep could sometimes still connect to matchmaking and result in a loss.
Crafting unowned cards in deck editor will now correctly flag those cards as owned.
On a loss, the arena outro sequence will display now correctly display your opponent's league instead of yours.
Fixed several rarity and set symbols that were not displaying correctly.
Resolved several errors that could take place with timed out Duel Requests on the Teams page.

Planeswalkers
Fixed cases where Extract Fear and Get Ahead were not correctly attaching Nightmares to the opponent's deck.
Get Ahead will now resolve Nightmares correctly in Ashiok mirror matches.
The deck inspect UI will correctly clear Nightmares count when Draconic Transformation is played.
Fixed some rare crashes when Zombify was played.
Fixed a case where Gideon's creature art would not appear on low graphics settings.
Fixed a case where Spill Over could skip Nightmares without dealing damage.
Generating a Chaos Lighting will have it do full damage without needing to cast another spell first.
Updated Turn to Stone to properly function when cast with a full board.

Gameplay
Fixed some cases where the Repulse draw VFX would not clear properly from cards.
Fixed an error that could occur if Looting Lizard discarded the card marked for discard by Molten Monastery.
Resolved a case where the buff from Boneclub Shambler would not be correctly displayed in hand if the Shambler was killed by a trap.
Opening the game history log after Fair Fight has been played will no longer cause an error.
Fixed an error that could occur when Evil Twin tried to copy a relentless creature.
Elite Forest Guard's ability now counts as a draft.
Fixed a case where forcing your opponent to draw when their deck was empty (Scoreboard, Zndrsplt) could cause a crash.
Cards drawn for you by the opponent's Scoreboard no longer show as "Created by: Scoreboard".
Transforming legendary creatures will no longer retain the legendry frame on the transformed cards.
Fixed and issue where multiple Under My Watch traps armed would not trigger appropriately.
Cards that summon copies like Crush of Wurms will now have all copies correctly affected by buffs like Epitome of Might.
Fixed a case where a crash could be caused by replaying Mastermind Lazav after he was countered by Remand.
Fixed a case where artifact charges would sometimes not visually update when affected by Gear Mender.
Mana Short and Negate will now interact with each other correctly.
Fixed an error that could occur with a chain of Negate, Absorb, and Remand.
Blessed Rebirth will no longer play its fizzle VFX in cases where it successfully resurrected creatures.
Cards drawn by the opponent from Zndrsplt, the Clever no longer show as "Created by Zndrsplt, the Clever".
The stat increase will correctly show on creatures in hand affected by Champion's Grit if they were killed by a debuff like Crippling Bolt.
Countered cards will no longer display a multicolored mana cost.